As a child I really liked to draw and paint... some of my teachers said I was quite talented, and that I should choose a profession which connects somehow to this kind of art. Hm, I don't know if they were right or wrong, but I know that as many of us I would like to leave my print in the world...
One of my favorite materials is the wood. I like natural things, I like to touch the wood, to smell it, and I cotton on to every kind of wood.
So I honestly hope that you will enjoy my photos of the wood-work I finished recently!
Plates: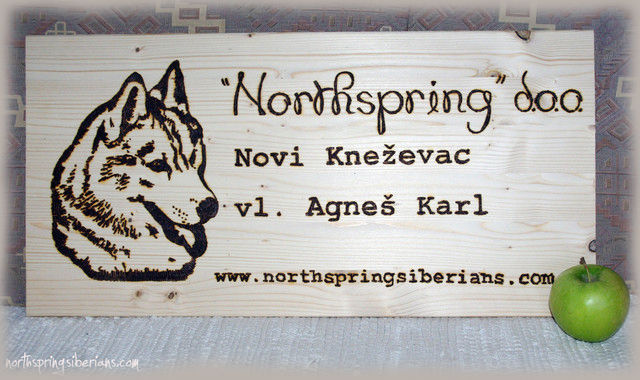 It all started with this one. I wanted a nice plate for my company, but couldn't find anyone who could make it. So I tried and this was the result.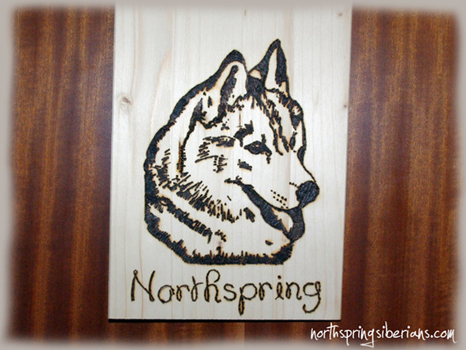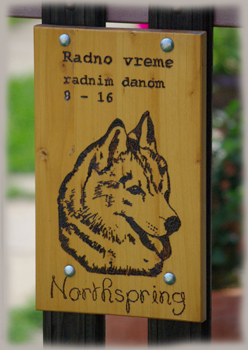 In progress and then in use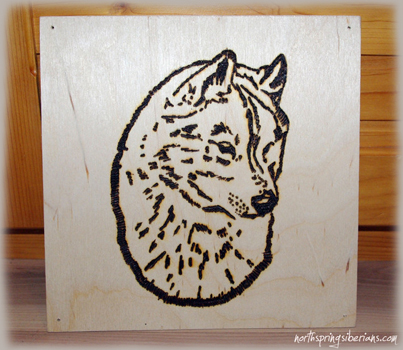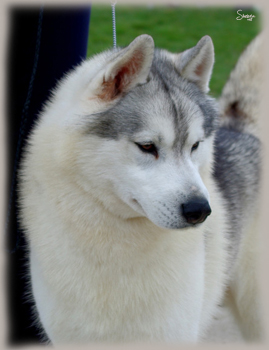 The model was Pack Creek Bear Hydrargium, and the photo was taken also by me.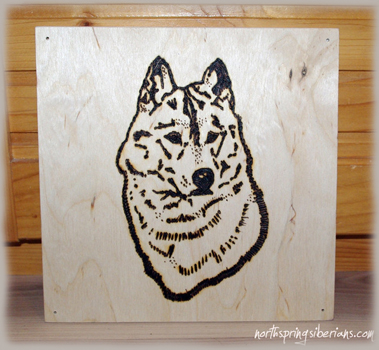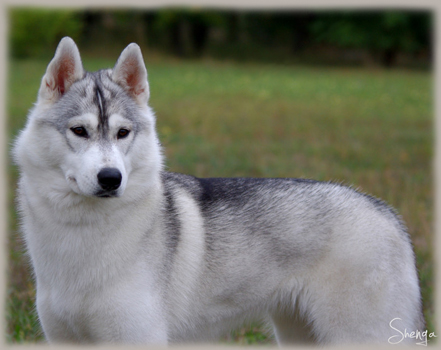 The model was Elly May of Siberian Lady, photo was taken by me.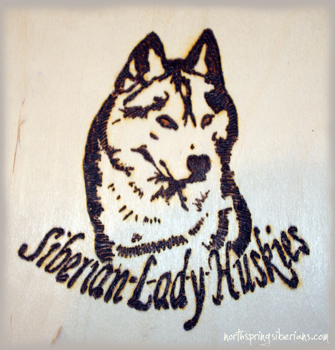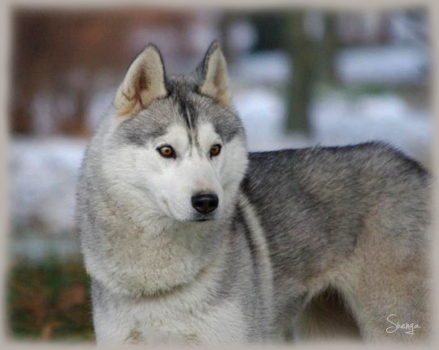 A logo plate made for Siberian Lady Kennel, the model was our Quinny and the photographer was me.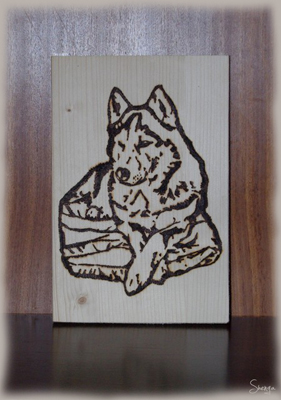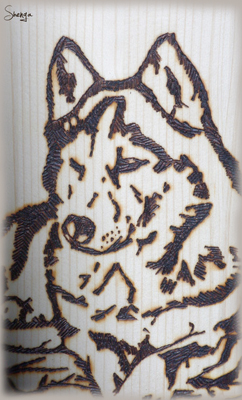 My old sweetheart...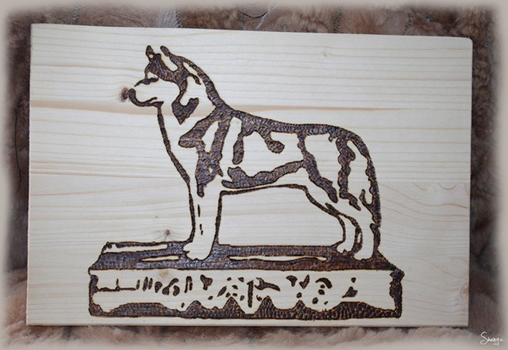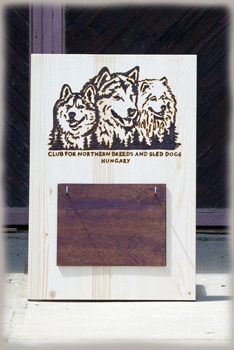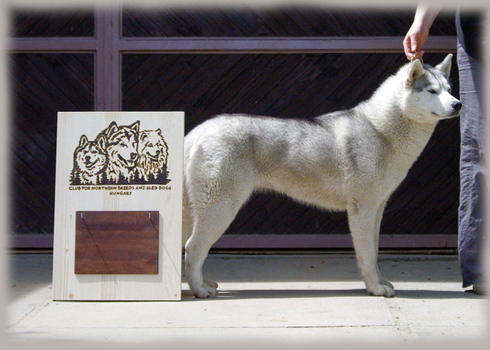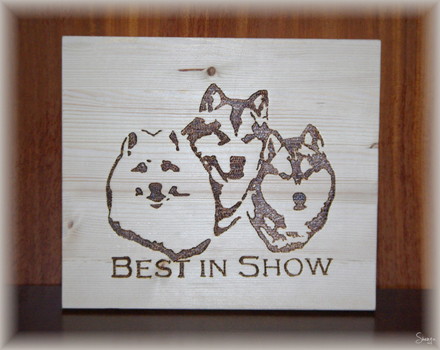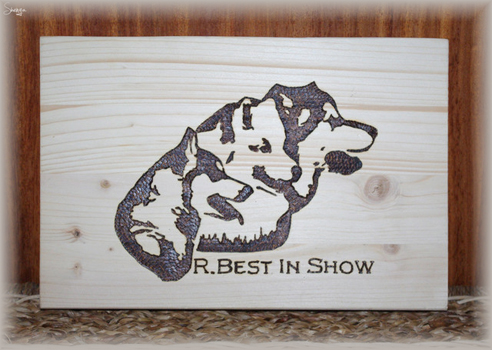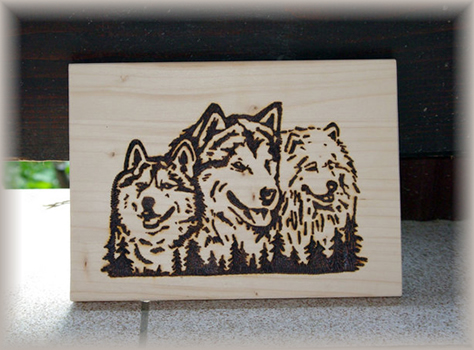 These ones were made for the Club for Northern Breeds and Sled Dogs Hungary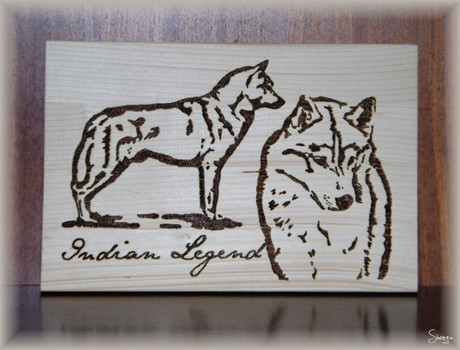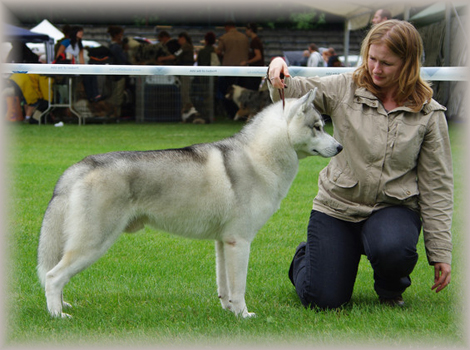 This was one made for own use of our Ed as youngster
Boxes: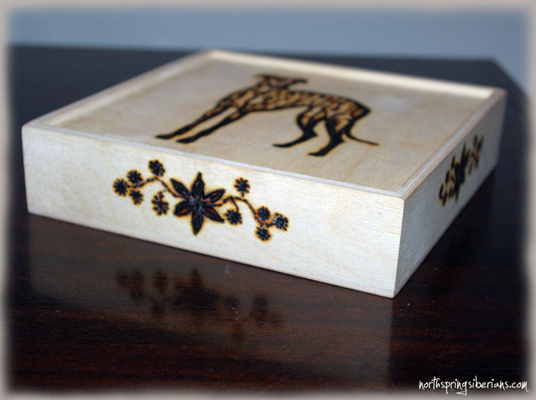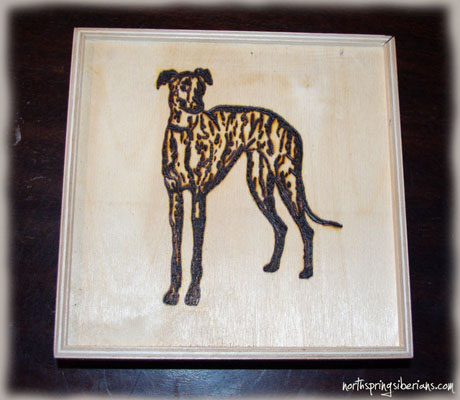 This one was made as a Christmas present for my friend.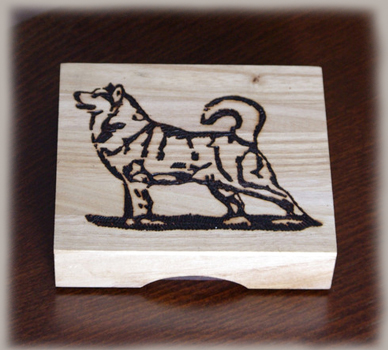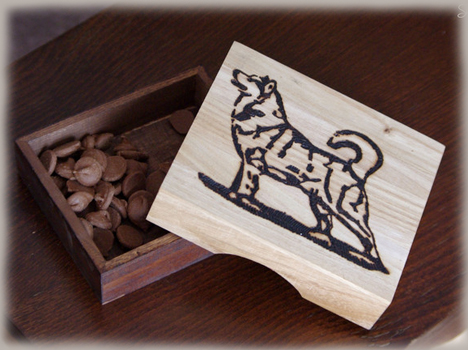 This one was made for the resque team of Sled dogs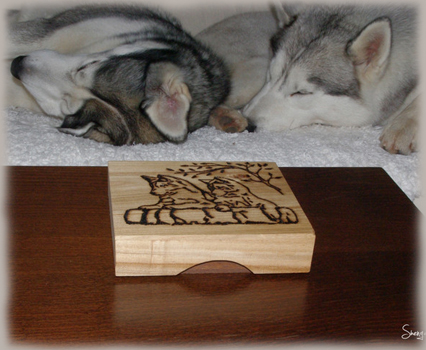 This one was made as a birthdays present for Quinyn's and Ed's breeder.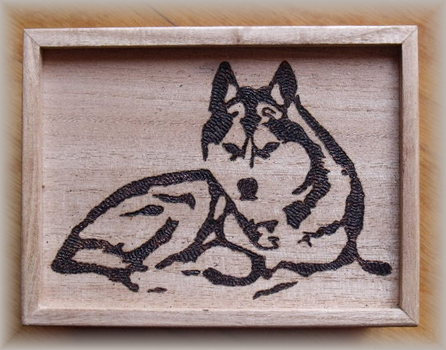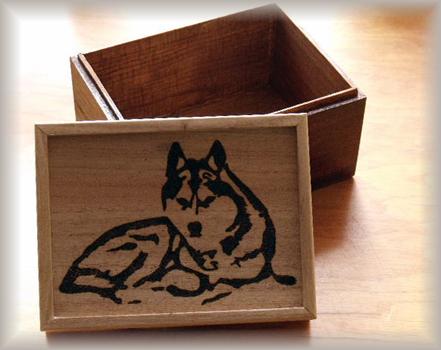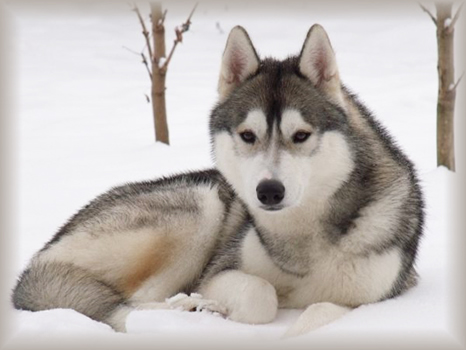 It was made as a Christmas present to one of our puppy owners Anett (on the photo Northspring's My Perfect Friday).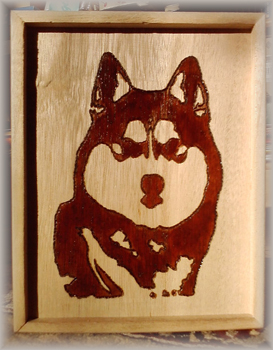 This was made with a mixed technique, burned and painted. It is our Eli on the picture.
Else: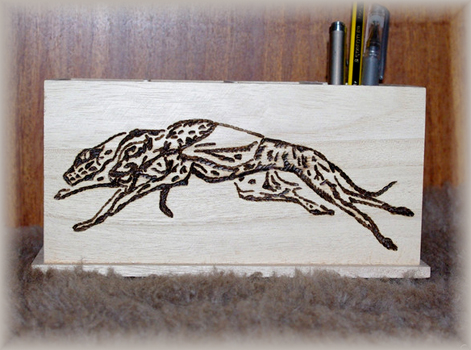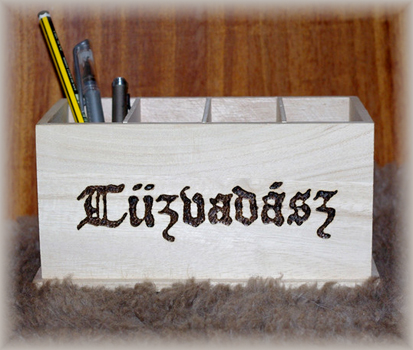 This pencil holder was made for Tűzvadász Magyar Agár Kennel
And more to come...