dob: 08.11.2009. Breeder: Siberian Lady Kennel , he was 2 years old on the photo
After many years trying to learn as much as possible about this breed we found the type of the Siberian husky we like and we would like to breed. So we made a big step, we bought a boy who represents everything the Siberian Husky means for us, Indian Legend of Siberian Lady. The decision was not easy as it was quite important for us to meet both the parents in life, to see them moving, playing and to get kisses from them. As CH Misty May of Siberian Lady (bred and owned by Mirjana Prpic) is our big love, we waited just to see who the father is going to be, and it was also love for the first sight. His father is one of the nicest males I've ever seen, with bloodlines I really respect – CH Shadetree's Hollywood Cowboy (bred by Catherine Gamble USA).
One of our friends described Ed with the following 3 words: "Power, Beauty and Elegance". I do not argue.
Laszlo only says he could not wish better lead and sled dog. We just simply adore him.
Ed retired from show world in 2018 after winning two Veteran Best in Shows. We decided to let him have a calm retirement and we spayed him. Of course he still train and work in our team, and it won't change until we see he does not enjoy it anymore.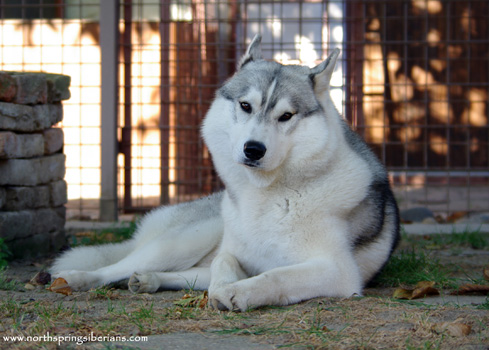 Ed's pedigree:
CH Topaz Saddle Tramp

CH Shedetree's Here Kitty Kitty

CH Topaz Kiss This

CH Topaz Rite of Passage

CH Highlander's Austin Powers SD

CH Shapali's Painted Pandemonium


CH Kailas Silver Bear of Zausel

CH Tricky Nicky of Siberian Lady

CH Kaila's Burberry

CH Kaila's Rusian Cameo

CH Rockland's Starr Atraction

CH Fly
See more about Ed's parents here: Hoot, Misty
Eyes: clear (pre-test done on 24.12.2010) official test done on 30.10.2012. Hips: HD A (checked on 30.12.2011.)
Stands: 59 cm
Ed's show results: Puppy BIS, Junior BIS, BIS, R.BISS, European Junior Club Winner, Club Winner, Serbian Junior Champion, Hungarian Junior Champion, Serbian Champion, Hungarian Champion, Romanian Champion, Romanian Grand Champion, Croatian Champion, International Champion, Top Siberian Husky 2011 in Hungarian Northern Breeds and Sleddogs Club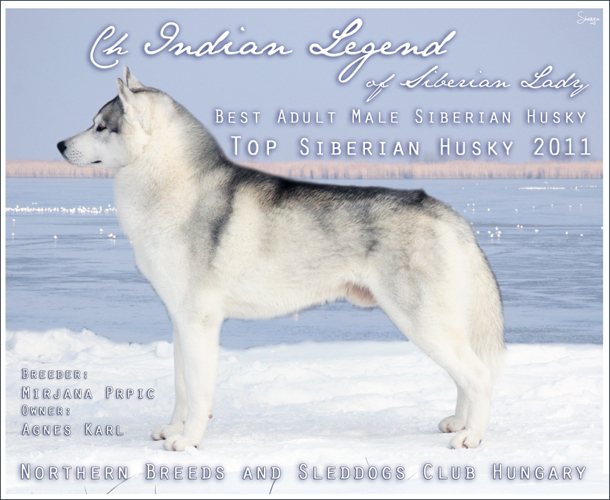 Owner handled.
Show

Class

Judge

Result

28.03.2010. CAC Kanjiza (SRB)

Baby

Evica Misic (SRB)

VP1, BOB Baby,3rd BIS Baby

03.04.2010. CAC Novi Sad (SRB)

Baby

Sanja Vretenicic (MNE)

VP1, BOS Baby

09.05.2010. CAC Srbobran (SRB)

Puppy

Pal Paroczi (SRB)

VP1, BOB Puppy, BIS Puppy

16.05.2010. CACIB Subotica (SRB)

Puppy

Tibor Bosnyak (SRB)

VP1, BOB Puppy

23.05.2010. CACIB Komarom (HU)

Puppy

Peter Harsanyi (HU)

VP1, BOS Puppy

23.05.2010. Specialty Show for Northern Breeds and Sleddogs Komarom (HU)

Puppy

Leif-Herman Wilberg (N)

VP1, BOB Puppy, R.BISS Puppy

14.08.2010. CAC Velika Greda Night Show (SRB)

Junior

Evica Misic (SRB)

Exc1, PRM, Junior BOB, BOB, Junior R.BIS, BOG3

21.08.2010. CAC Ada (SRB)

Junior

Szilagyi Judit (HU)

Exc1, PRM, Junior BOB, Junior BIS
28.08.2010. CACIB Debrecen (HU)

Junior

Karlo Bala (SRB)
Exc1, Hungaria Prima Junior

28.08.2010. CACIB Debrecen (HU)

Junior

László Erdős (HU)
Exc1, Hungaria Prima Junior - New Hungarian Junior Champion
19.09.2010. CACIB Backa Topola (SRB)
Junior
Istvan Nagy (HU)
Exc1, PRM, JBOB, Junior BIS 3rd place New Serbian Junior Champion
01.10.2010. European Special Show for Breeds of Vth group Slovenia (SI)
Junior
Svend Lovenkjaer (DK)
Exc1, PRM, European Junior Club Winner
02.10.2010. European Dog Show Slovenia
Junior
Pier Luigi Buratti(I)
Excellent
27.11.2010. Club Show for Northern Breeds and Sleddogs Budapest (HU)
Budapest
Junior
Edd Biwin (USA)
Excellent 3
26.02.2011. Arad CACIB (Romania)
Interm.
Tibor Gellen (HU)
Exc1, CAC, R.CACIB, New Romanian Champion
27.02.2011. Arad CACIB (Romania)
Interm.
Petru Muntean (RO)
Exc1, CAC, CACIB, New Romanian Grand Champion
27.03.2011. Kanjiza CACIB (SRB)
Interm.
Evica Misic (SRB)
Exc1, CAC, CACIB, BOS
03.04.2011. Novi Sad CAC (SRB)
Interm.
Nataša Davidović (SRB)
Exc1, CAC
10.04.2011.Békéscsaba CAC (Hungary)
Interm.
István Csépai (HU)
Exc1, CAC, BOB
07.05.2011.Sivac CAC (SRB)
Interm.
Sanja Momcilovic-Bogic (SRB) and Mr. Ratomir Cekic (SRB)
Exc1, CAC, BOB, BOG
19.06.2011.Coka CAC (SRB)
Interm.

Biljana Dzigurski (SRB)

Exc1, CAC, BOB, R.BOG, New Serbian Champion
27.08.2011.Debrecen CACIB (HU)
Open

Dr. Zsolt Molnár (RO)

Exc1, CAC, CACIB , BOS
27.08.2011.Debrecen CACIB (HU)
Open

Ruth Wagner (L)

Exc1, CAC, CACIB , BOS, New Champion of Hungary
11.09.2011.Hodmezovasarhely CACIB(HU)
Interm.

Jasper Andersson (S)

Exc1, CAC, CACIB , BOB
18.09.2011.Backa Topla CACIB(Srb)
Open

Sinisa Sancanin (Srb)

Exc1, CAC, CACIB , BOB, BOG and Best in Show!!!
16.10.2011.Senta CAC (Srb)
Champ.

Nenad Maric (Srb)

Exc1, CAC, BOB, BOG

Top Siberian Husky Male 2011 and Top Siberian Husky 2011 in the Hungarian Northern Breeds and Sleddogs Club
2nd best Show Dog in the Croatian Nordic Club in 2011

04.03.2012.Zagreb CACIB (Hr)
Champ.

Mr. Augusto Benedicto Santos III (Phi)

Exc2, R.CAC, R.CACIB (CACIB after the ICH male), New International Champion
25.03.2012.Kanjiza CACIB (Srb)
Champ.

Mr. Tibor Bosnjak (Srb)

Exc1, CAC, CACIB, BOB and 3rd BOG
28.04.2012.Zadar CACIB (Cro)
Work.

Mrs. Joan Walsh (Irl)

Exc1, CAC, R.CACIB
30.04.2012.Zadar CACIB (Cro)
Work.

Mr. Petru Muntean (Ro)

Exc1, CAC, CACIB, BOS
06.05.2012.Specialty and Club Show, Apatin
Work.

Mr. Bratislav Milosevic (Srb)

Exc1, CAC, BOB, Club Winner, Reserve Best in Specialty Show Winner
26.08.2012. Stapar CAC (Srb)
Work.

Mr. Zeljko Todorovic (Srb)

Exc1, CAC, BOB

15.09.2012. CACIB Osijek (Cro)

Work.

Levente Miklos (Hu)

Exc1, CAC, R.CACIB

16.09.2012. CACIB Osijek (Cro)

Work.

Keith Lovell (Aus)

Exc1, CAC, R.CACIB

- New Champion of Croatia

07.10.2012. "Vatai Z. Memorial Dog Show " CAC Senta (Srb)

Champ.

Pal Paroci (Srb)

Exc1, CAC, BOB, Res. BOG

05.05.2013. II Specialty Show for V FCI group "Panonija Apatin" (Srb)

Work.

Mr. Boris Spoljaric (Cro)

Exc1, CAC

17.05.2013. World Club Show Budapest

Work.

Dr. Jose Luis Payro Duenas
Exc1, CAC, 3rd BISS Working Dog

12.04.2014. III Specialty Show for V FCI group "Panonija Apatin" (Srb)

Work.

Mr. Gyorgy Tesics (Hu)


Exc1, CAC

26.09.2014. Sombor CAC (Srb)
Champ.

Mrs. Vlahovic Dragana (Srb)

Exc1, CAC, Best Male, BOB, BOG, 3rd Best In Show
11.10.2014. Coka CAC (Srb)
Champ.

Mrs. Stefica Lazic (Srb)

Exc1, CAC, Best Male, BOB, BOG, Best In Show!!!
12.10.2014. Specialty for the Vth Group (Srb)
Champ.

Mr. Franjo Kovacev (Cro)

Exc1, CAC, Club Winner, Best Male, Best Opposite Sex
01.04.2018. Novi Sad CAC (Srb)
Vet.
Mr. Oliver Simon (Hr)
Exc1, Vet. CAC, Veteran Best in Show
27.05.2018. Subotica CACIB (Srb)
Vet.
Mrs. (Lt)
Exc1, Vet. CAC, Best Opposite Sex, Veteran Best in Show
Working carier: Working Team Dog title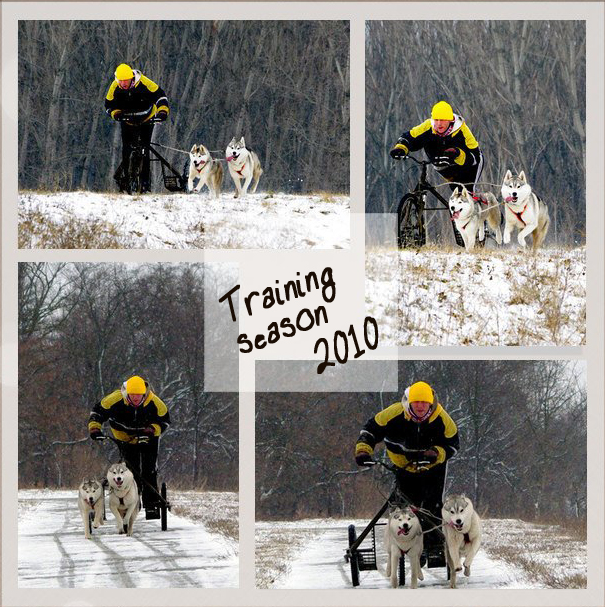 Race

Result

25-26.09.2010. XV. International Sleddog Meeting Dunaharaszti

BJ2 (FCI)

1st place both days (Ed, Quinny and Laci)

02.01.2011. Mc'Delirium Cup, Domonyvölgy (Hu)

2nd place (Ed, Quinny and Laci)

12-13.03.2011. Bear Cup Veresegyhaz

(Hu)

1st place both days (with Laci)

23-25.09.2011. XVI. International Sleddog Meeting Dunaharaszti

C1

3rd place (Laci and Ed, Pasek, Zsenya, Ita)

23-25.09.2011. XVI. International Sleddog Meeting Dunaharaszti

triatlon

1st place from 9 (Laci and Ed)

29-30.10.2011. I. International Sleddog Race Vének (Hu)

C1

1st place (Laci and Ed, Quinny, Pasek, Zenka)

29-30.10.2011. I. International Sleddog Race Vének (Hu)

C

2nd place (Laci and Ed, Quinny, Pasek, Zenka)

18-20.11.2011. European Cart Championship Smlednik, (Si)

BJ2 (FCI)

6th place (Laci and Ed, Quinny)

03-04.11.2011. Gyömrő Cup and National Championship (Hu)

C1

2nd place (Laci with Ed, Quinny, Zenka and Pasek)

31.12.2011. Mc'Delirium training, Domonyvölgy (Hu)

C

1st place (Laci with Ed, Quinny and Pasek)

21-22.01.2012. Visegrad Cup, Galyatető (Hu)

C1

3rd place (Laci with Ed, Quinny, Pasek and Zenka)

25-26.02.2012. Tanyakerülő cart race, Őrbottyán (Hu)

D1

1st place (Laci with Ed, Quinny)
Ed passed his working exam

17-18.03.2012. Bear Cup, Veresegyhaza (Hu)

C1

1st place (Laci with Ed, Quinny, Pasek and Zenka)

21-23.09.2012. XVII Int. Sleddog Meeting, Dunaharaszti (Hu)

C1

3rd place (Laci with Ed, Quinny, Pasek and Slava)

13-14.10.2012. II Int. Cart race and Nat.Champ,Venek (Hu)

C1

2nd place (Laci with Ed, Quinny, Pasek and Slava)

02-04.11.2012. Int. Dryland race Reingers and Gold Cup (Aut)

C1

3rd place (Laci with Ed, Quinny, Pasek and Slava)

02-03.02.2013. Detvianska Huta Sled Race (Sk)

C1

3rd place (Laci with Ed, Quinny, Zsezse and Slava)

03.03.2013. International Dryland Sleddog Race, Fruska Gora (Srb)

B1

1st place (Laci with Ed, Quinny, Zsezse, Pasek and Slava)

13-14.04.2013. International Dryland Sleddog Race Veresegyhaza, Bear Cup (Hu)

B1

2nd place (Laci with Ed, Quinny, Sookie, Zsezse, Pasek and Slava)

20-22.09.2013. XVIII Int. Sleddog Meeting, Dunaharaszti (Hu)

C1

2nd place (Laci with Ed, Sookie, Quinny and Slava) 5

06.10.2013. Int. Dryland Race Kanjiza (Srb)

C1

1st place (Laci with Ed, Sookie, Quinny and Slava) 1

12-13.10.2013. Int. Dryland Cup Vének (Hu)

C1

2nd place (Laci with Ed, Sookie, Quinny and Slava) 5

26-27.10.2013. 7. Internationales Schlittenhunde-Wagenrennen, Reingers (Aut)

C1

2nd place (Laci with Ed, Sookie, Quinny and Slava) 8

03.11.2013. MCSE Vadaszmagazin Cup Babatpuszta (Hu)

BJ2 (Open)

2nd place (Laci with Ed & Sookie)

29-30.03.2012. V.Int. Sleddog Race Bear Cup, Veresegyhaza (HU)

B1

4th place (Laci with Ed, Sookie, Quinny, Zsezse, Pasek and Slava) 1

06.04.2014. Int. Dryland Race Kanjiza (Srb)

B1

1st place (Laci with Ed, Sookie, Quinny, Zsezse, Pasek and Slava) 1

20-22.09.2014. Int. Sleddog Meeting Dunaharaszti (HU)

C1

2nd place (Laci with Ed, Sookie, Zsezse and Slava)

05.10.2014. Int. Dryland Sleddog Race Apatin (Srb)

C1

1st place (Laci with Ed, Sookie, Quinny and Slava)

25-26.10.2014. 8. Internationales Schlittenhunde-Wagenrennen, Reingers (Aut)

C1

1st place (Laci with Ed, Sookie, Quinny and Slava) 9

01-02.11.2014. Halloween Cup and Nat.Championship Gyomro (Hu)

C1

2nd place (Laci with Ed, Sookie, Quinny and Slava)

20-24.11.2014. FISTC CART EUROPEAN CHAMPIONSHIP (Hu)

C1

9th place (Laci with Ed, Sookie, Quinny and Slava)

09.04.2015. Int. Dryland Sleddog Race Kanjiza (Srb)

B1

1st place (Laci with Ed, Sookie, Quinny, Tanja, Slava and Zsezse)

12-13.09.2015. Iron Dog (At)

swm, bj, ccm

14th place with Laci

19-20.09.2015. XX Int. Dryland Sleddog Race Dunaharaszti (Hu)

C1

5th place (Laci with Ed, Sookie, Quinny and Slava)

24-25.10.2015. IX Int. Dryland Sleddog Race Reingers (At)

C1

4th place (Laci with Ed, Zoya, Quinny and Tanja)

05-06.03.2016. Int. Dryland Sleddog Race Tanyakerülő (Hu)

B

3rd place (Laci with Sookie, Zoya, Quinny, Zsezse, Slava and Tanja)

02-03.04.2016. Int. Dryland Sleddog Race Bear Cup Veresegyház(Hu)

B

2nd place (Laci with Sookie, Zoya, Quinny, Zsezse, Slava and Ed)

24-25.09.2016. XXI. Int. Dryland Sleddog Race Dunaharaszti (Hu)

B1

1st place (Laci with Ed, Zoya, Sookie, Quinny, Zsezse, and Slava)

15-16.10.2016. Int. Dryland Sleddog Race Vének (Hu)

B1

1st place (Laci with Ed, Zoya, Sookie, Quinny, Zsezse, and Slava)

28-30.10.2016. X. Int. Dryland Sleddog Race Reingers (At)

BJ 2dogs

2nd place (Laci with Ed and Zoya)
18-20.11.2016. FISTC CART EUROPEAN CHAMPIONSHIP (At) BJ 2 dogs midle distance GOLDEN MEDAL (Laci with Ed and Zoya)

03-04.12.2016. I. Int. Dryland Sleddog Race Lajosmizse (Hu)

BJ 2dogs

2nd place (Laci with Ed and Iva)

03.2017. II. Int. Dryland Sleddog Race Sofia (Bg)

C1

2nd place (Laci with Zoya, Iva, Sookie and Ed)

03.2017. VII. Int. Dryland Sleddog Race "Bear Cup" Veresegyhaza (Hu)

B1

2nd place (Laci with Zoya, Iva, Sookie, Ed, Slava and Momo)

23-24.09.2017. XII. Int. Dryland Sleddog Race Dunaharaszti (Hu)

B1

2nd place (Laci with Zoya, Iva, Sookie, Ed, Slava and Momo)

23-24.09.2017. XII. Int. Dryland Sleddog Race Dunaharaszti (Hu)

Triathlon

1st place with Laci

24-25.03.2018. Int. Dryland Sleddog Race "Bear Cup" Veresegyhaza(Hu)

BJ 2 FCI

2nd place Agnes with Sookie and Ed

08.04.2018. Int. Dryland Sleddog Race Hrase, Bohinj (Si)

BJ 1 FCI

5th place Agnes

08-09.12.2018. Int. Dryland Sleddog Race "Santa Cup" Babatpuszta (Hu)

BJ 2 FCI

1st place Agnes with Ed and Sookie
Ed's offspring:
The Queen litter : CH Indian Legend of SIberian Lady x CH Power Puff of Siberian Lady
CH Northspring's Spread Your Wings
Northspring's Stone Cold Crazy
The Chatty Eyes litter : CH Indian Legend of SIberian Lady x CH Siberian Angel Aglaia
Baby WW'13 BBIS PBIS BIS CH Chatty Eyes Calm Spring - male
Chatty Eyes Chase the Dragon - male
Chatty Eyes Caleb - male
Chatty Eyes Chance for Life - male
Chatty Eyes Crossing Northspring - female
BBIS PBIS JCH CH Chatty Eyes Chinese Girl - female
3rd. PBIS BIS CH Chatty Eyes Country Girl - female
Baby WW'13 Chatty Eyes Cosmo Girl - female
The Siberian Lady litter : CH Indian Legend of SIberian Lady x CH Uncut Diamond of Siberian Lady
BIS BISS CH Everwood of Siberian Lady - male
JCH Eminem of Siberian Lady - male

CH Electric Blue of Siberian Lady - female
ICH CH Eywa of Siberian lady- female
Enola of Siberian Lady - female
Echo Call of Siberian Lady - female
Enyo of Siberian Lady - female
The Green litter : CH Indian Legend of SIberian Lady x CH Creek Spring of Siberian Lady
CH Northspring's Green Valley - female
CH Northspring's Green Mountain - male
Northspring's Green Lake - male
CH Northspring's Green Field - male
Northspring's Green Forest (pet) - male
Northspring's Green River (pet) - male
The Mistic Woodland litter : CH Indian Legend of SIberian Lady x CH BREE BRIGHTENS AND STAR`N NORDICA
CH Fairy Tale of Mistyc Woodland - female
CH Fire and Ice of Mystic Woodland - male
Frozen River of Mystic Woodland - male
Future Dream of Mystic Woodland - male
Firestorm of Mystic Woodland - male
Follow Me of Mystic Woodland - female

Some photos of our boy :
4 years old - not groomed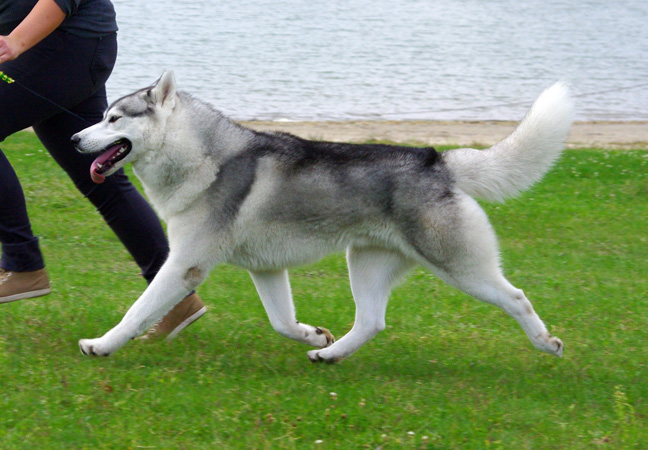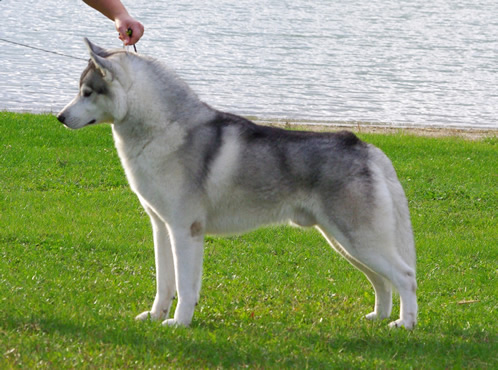 On the WDS in Salzburg (2012)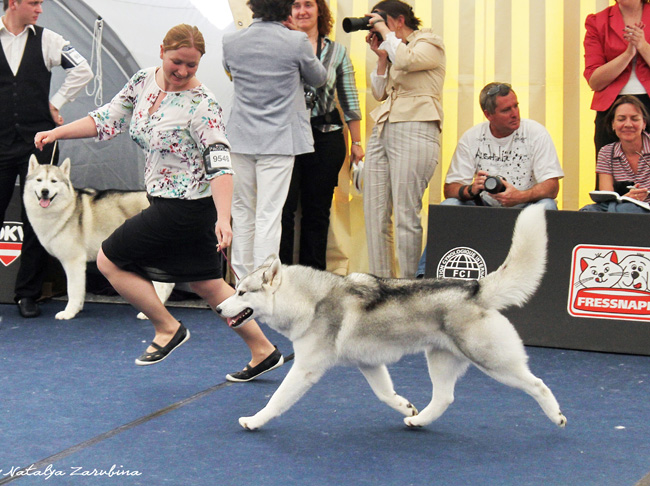 Spring 2012 (on the Croatioan seaside)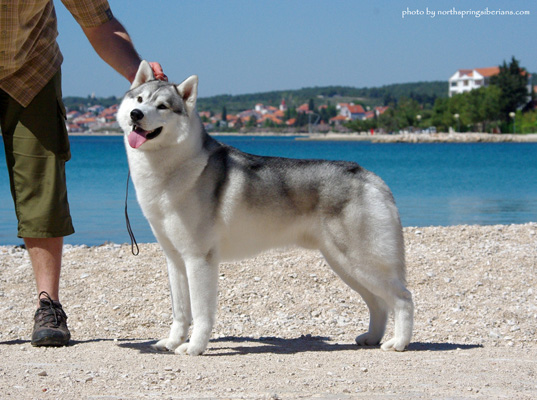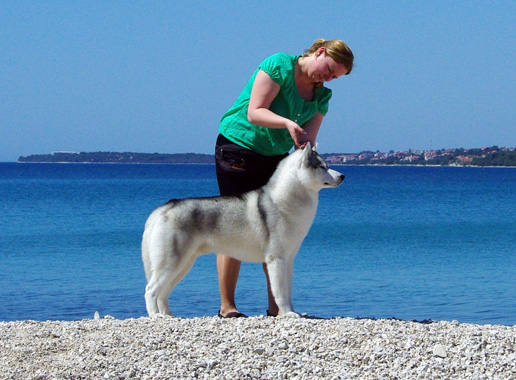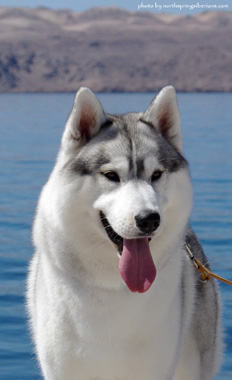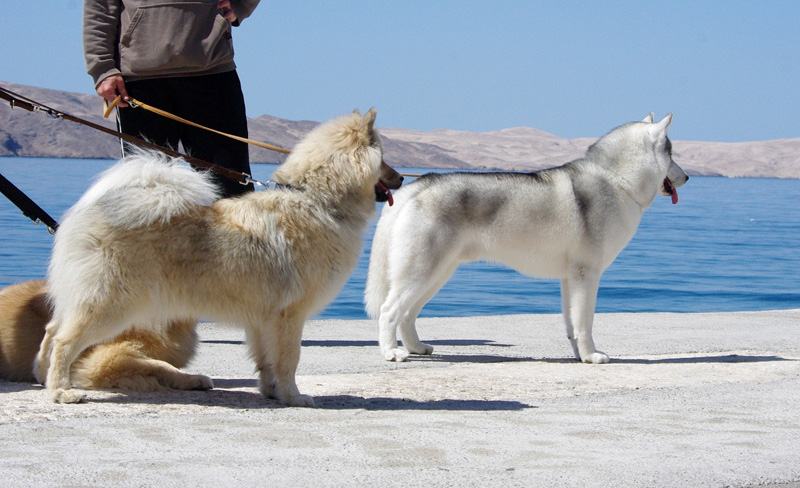 Zadar CACIB, finishing his Internal Championship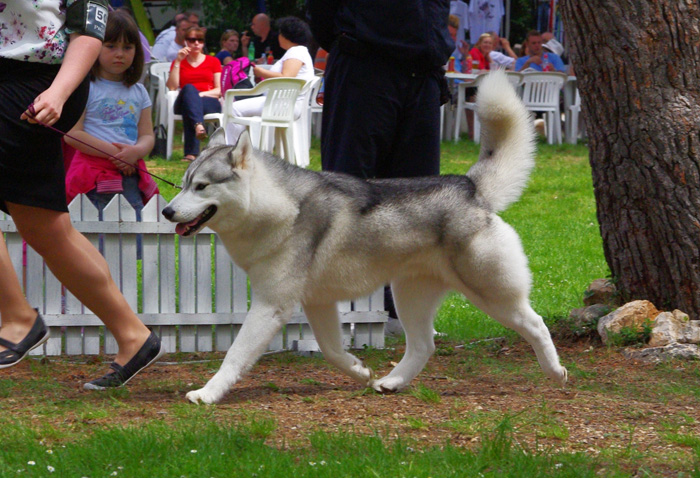 Winter 2012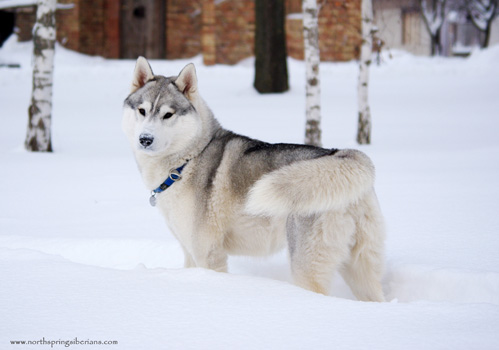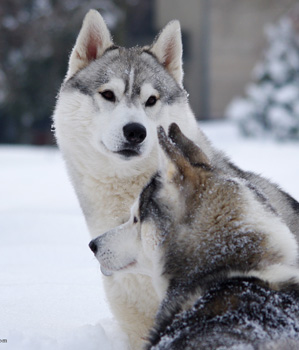 Ed 22 months old winning Best in Show on Backa Topola CACIB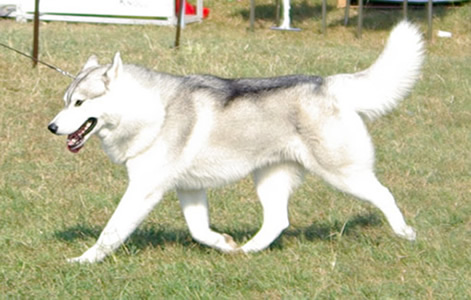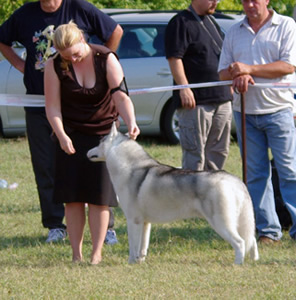 Ed 21 months old (not in full coat)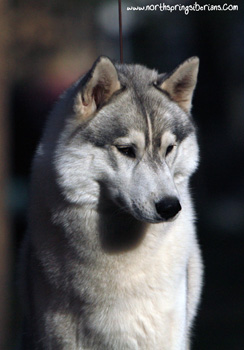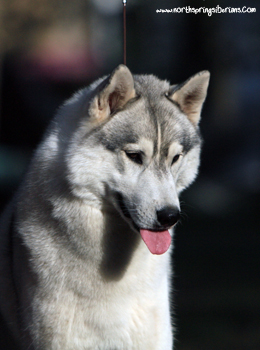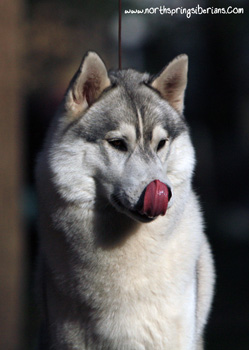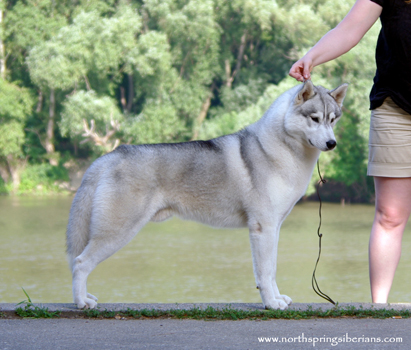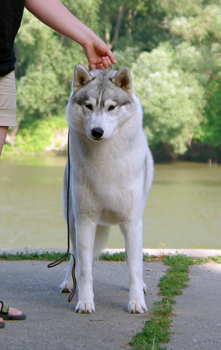 In this BIS ring - Hodmezovasarhely CACIB - winning Best of Breed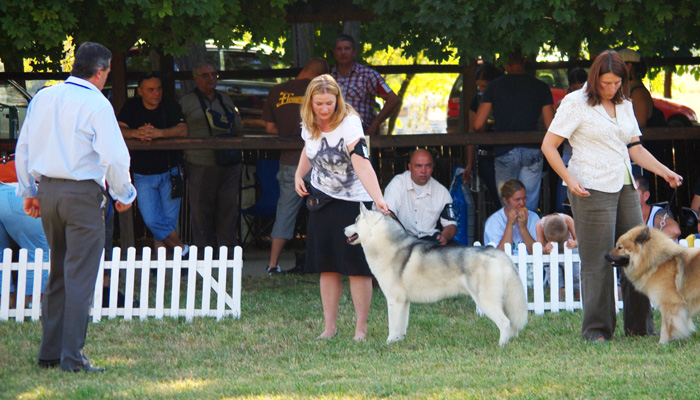 Ed 18 months old - Bekescsaba CAC - winning Best of Breed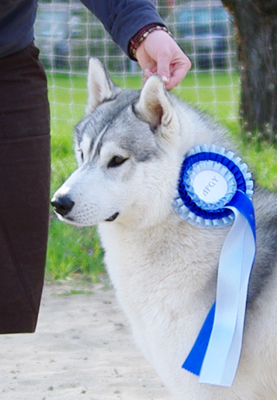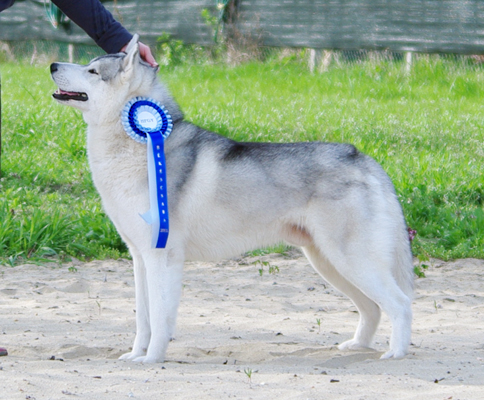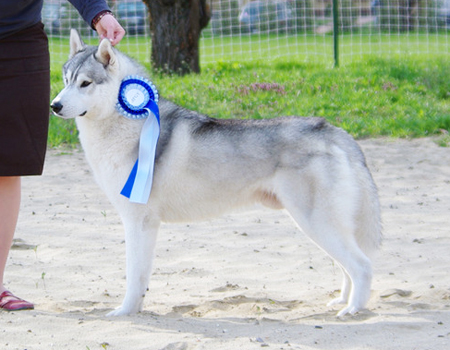 Ed 18 months old (with his litter mate Inya June of Siberian Lady)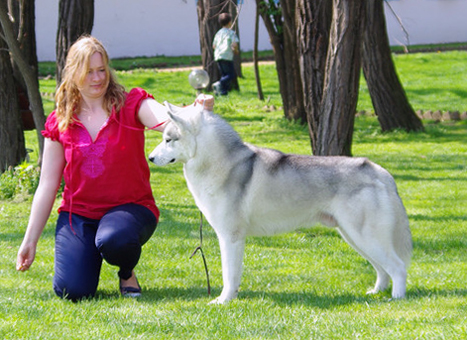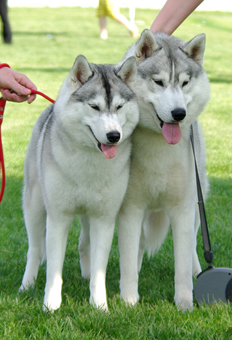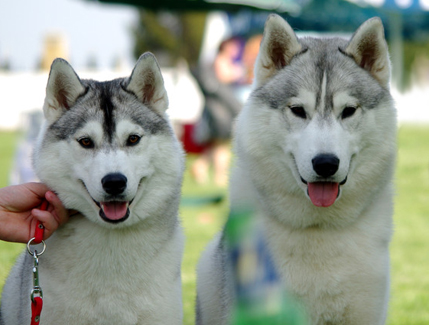 Family pics - with his son (Northspring's Stone Cold Crazy and Northspring's Spread Your Wings)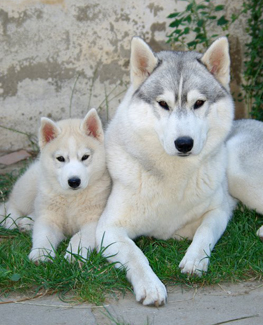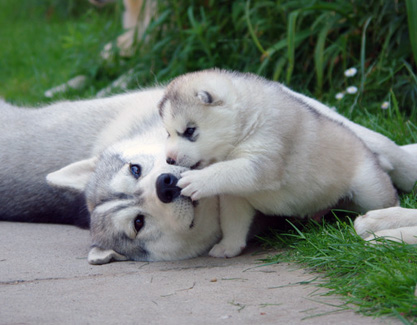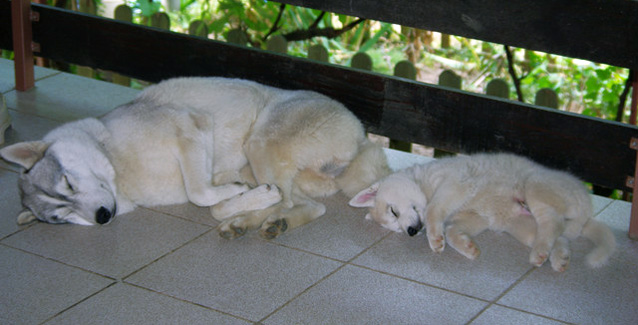 Ed's movement (15 months old)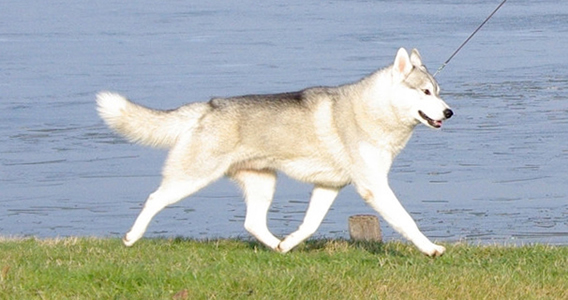 Casual photos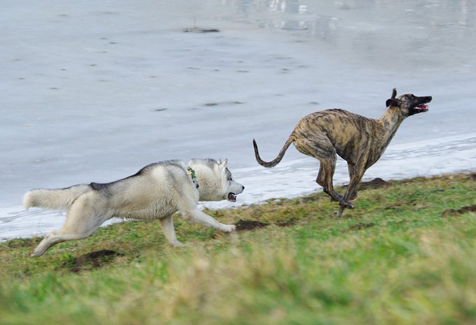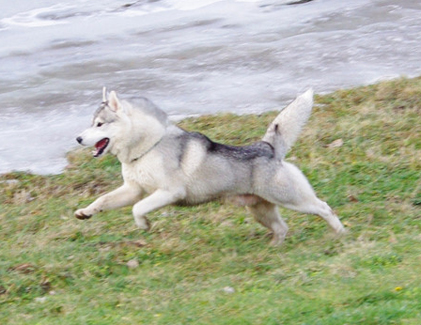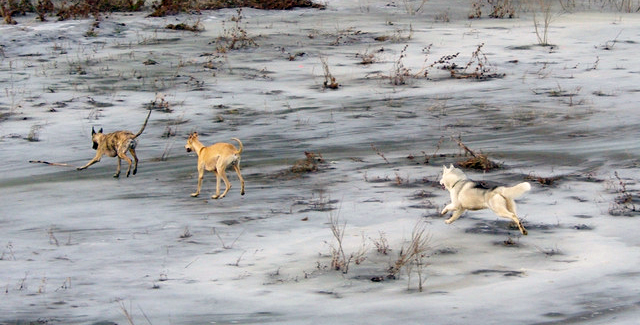 Ed 15 months old - I loved this leggy stage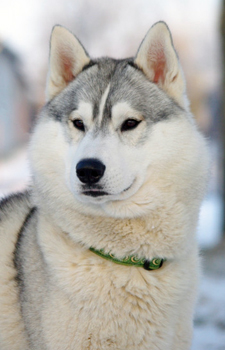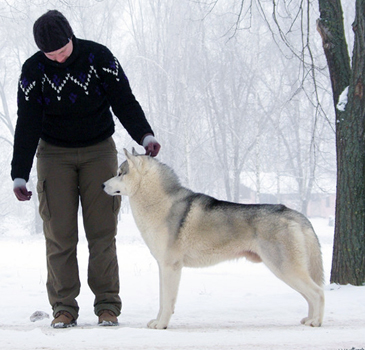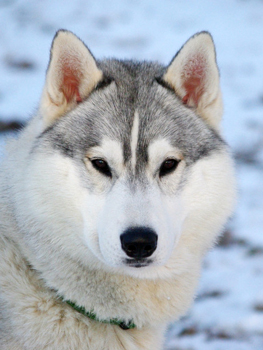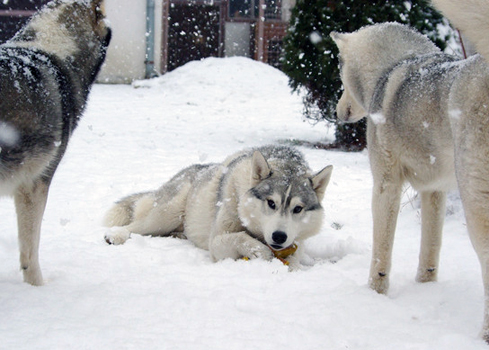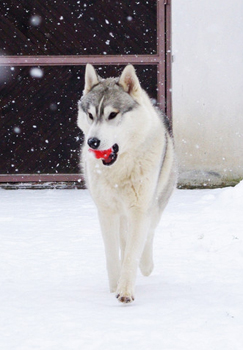 Ed 1 year old - hiking together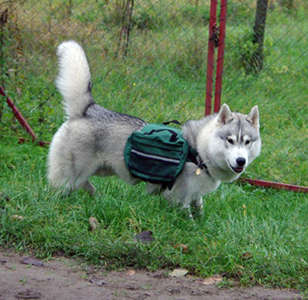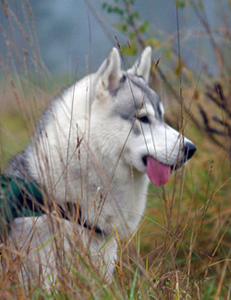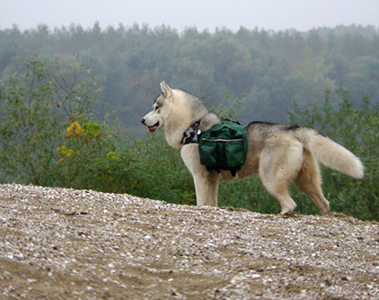 Ed 10 months old - Debrecen CACIB - finishing the Hungarian Junior Championship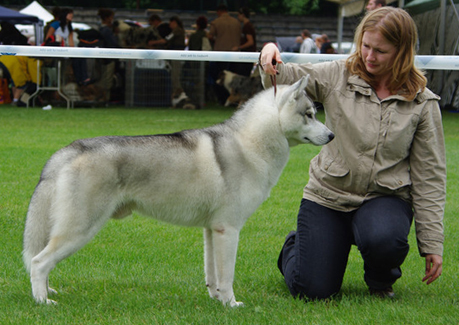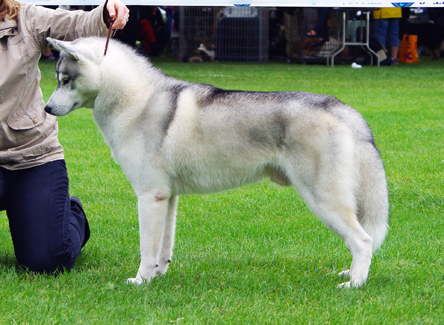 Ed winning Puppy BIS (exactly 6 months old)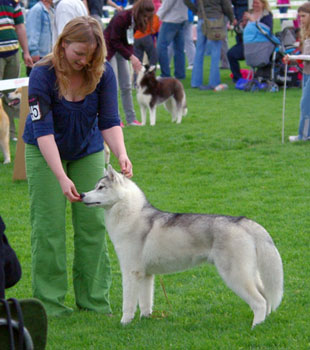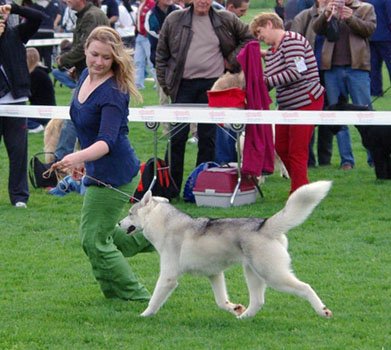 Ed as a baby (3,5 months and 11 weeks old):