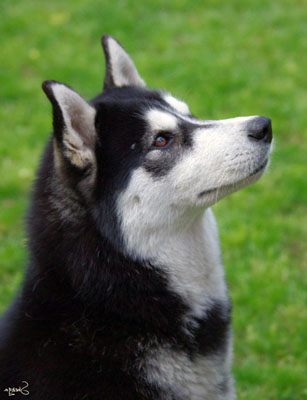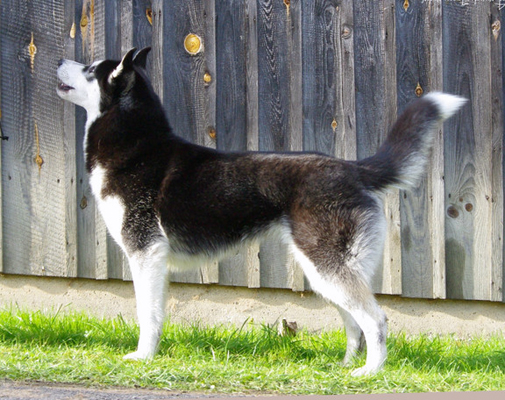 Born: 02.01.2009. co-owner: Emese Göllner
Eli is from our first litter. She was my Mum's favorite, and still is. She almost begged me to keep her, but we made a decision and sold her. The destiny was nice to us, as her owners fell out and we got her back. We did not want Eli to loose her new family and pack so decided to give back to Emese but at the same time keep her in co-ownership as we also wanted to take part in her life.
Eli is her mothers daughter... she is so clever, that Emese decided she has to be a "man-saver-dog". She passed her first exams with high results (184 points from 200) so she is on the way to become an official search and rescue dog... we can not be more proud of her. She lives with Emese but from time to time she is with us and is part of our sled team. Emese trains her and shows us how valuable this breed is not only in sports or shows but in other work possibilities. We are very grateful to her!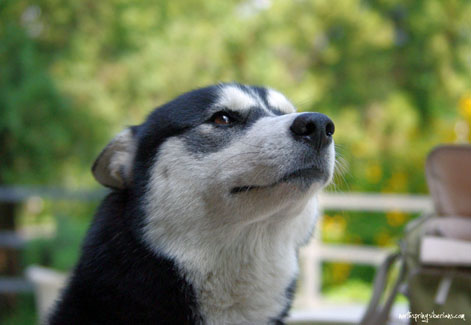 Eli's pedigree:
Show results: VP in baby class, Exc4 in Young class (Northern Breed Specialty), hobby best in show 2nd place
Working results: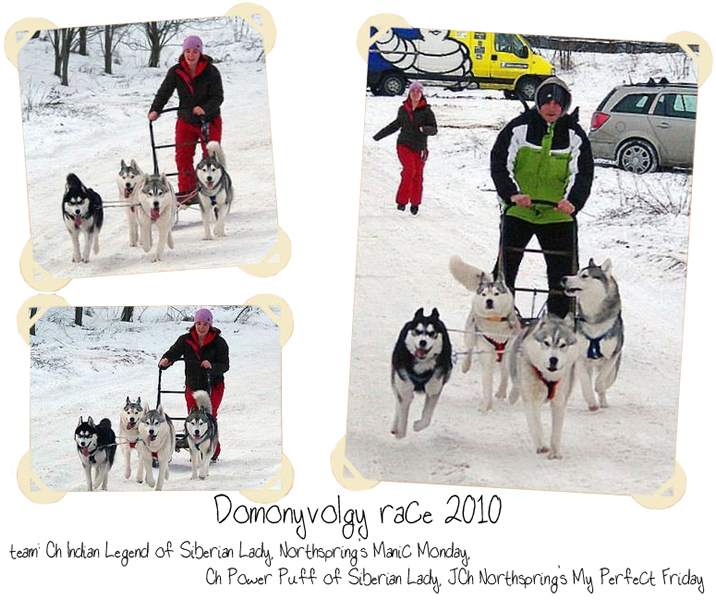 Races and exams

Result

14.03.2010. Medve Cup Veresegyháza (HU)

bikejöring(1dog)

2nd place both days (Eli and Emese)

25-26.09.2010. XV. International Sleddog Meeting Dunaharaszti

8th place both days (Eli and Emese)

05.06.2010. Budapest

BH0

successfull 184 points from 200

23-24.10.2010 8. Internationalen Schlittenhunde Wagenrennen, Deutsch Gerisdorf

2nd place both days (Eli and Emese)

07.11.2010. Budapest

BH1

successfull 84 points from 100

02.01.2011. Mc'Delirium Cup, Domonyvölgy

1st place (Eli, Pasek and Emese)

12-13.03.2011. Bear Cup Veresegyhaz, Hungary
bikejöring(1dog)
2nd place both days (Eli and Emese) -

and she passed her working exam!
Offspring: we had no breeding plans with this little girl, so she was spayed in 2010
Eli alsmost 3 years old: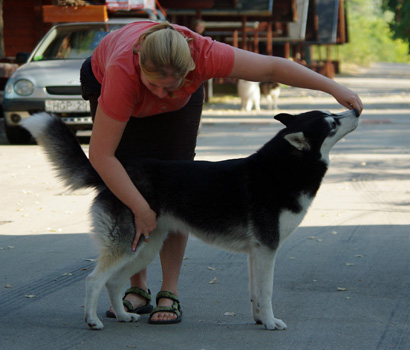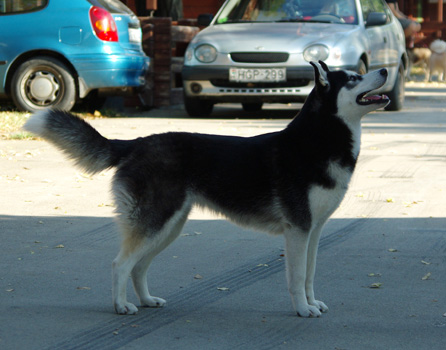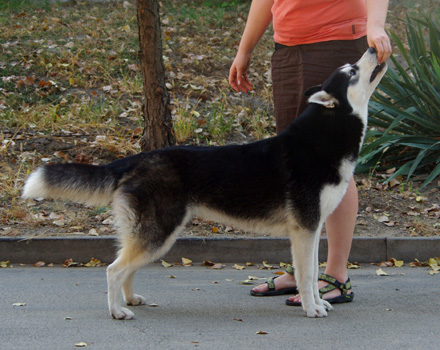 Eli's movement: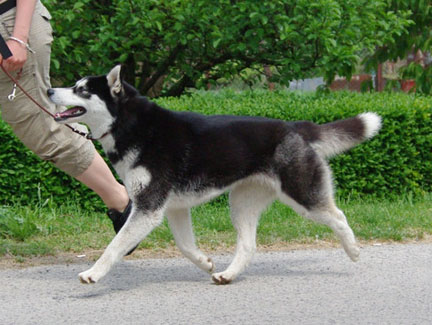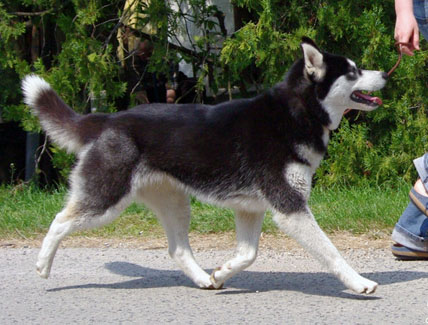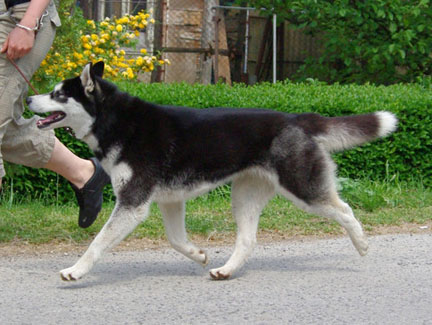 Eli with our pack: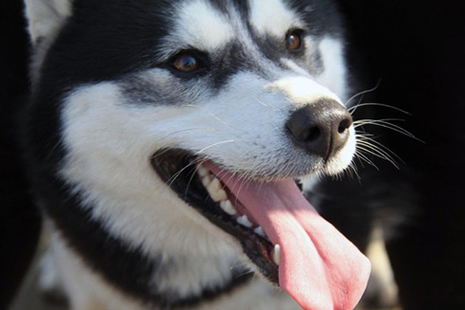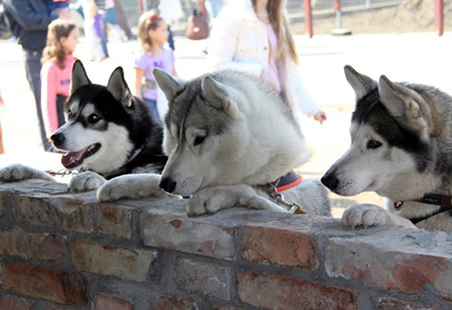 With Emese: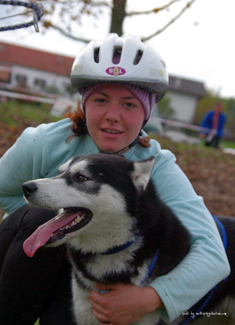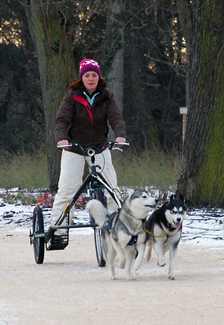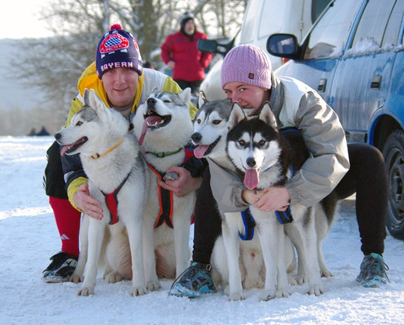 Sweet girl: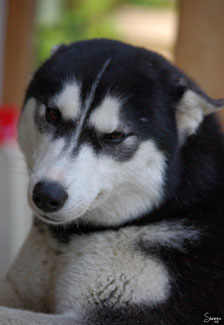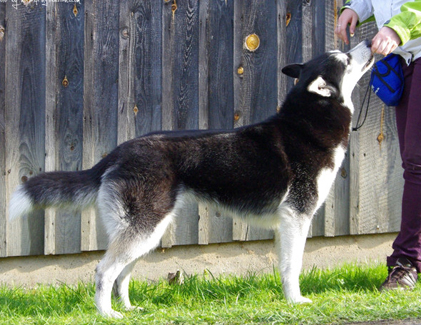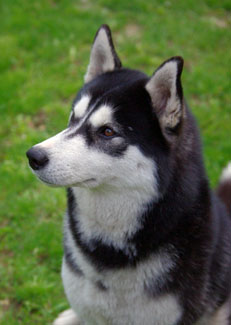 With her brother (Northspring's My Perfect Friday) and mum (Lana)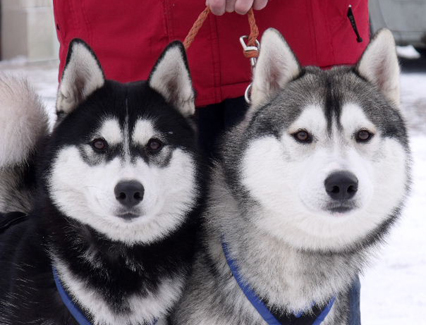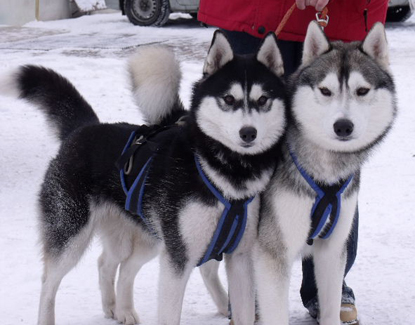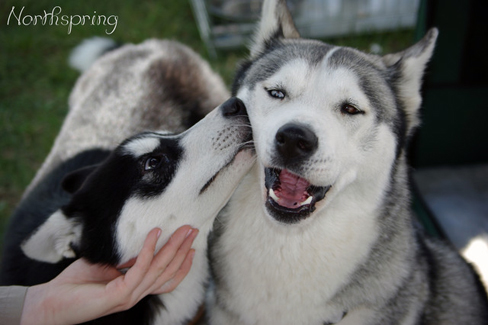 Eli as a baby: