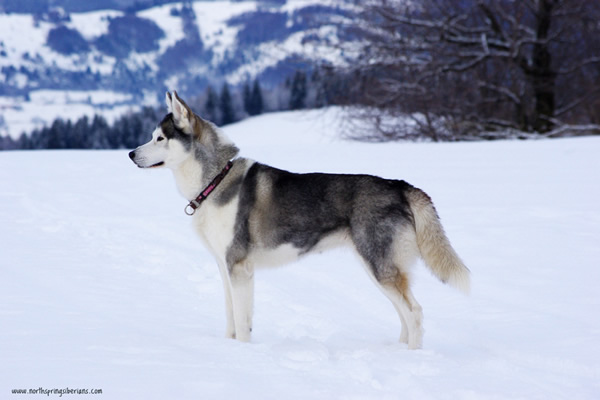 dob: 01.14.2006. Breeder: Winds from the North , Lana was 7 years old on the photo
If we believe in that we can find our soul mate in an animal, than she definitely is my soul mate. She was very special from the beginning to me. When I visited her at her breeder and had to choose my girl I fell in love. Not into her appearance, not into her one blue eye, but to the way she looked at me. I could not listen to my mind just to my heart and it was my best decision ever. I cannot imagine anything without her, she really is my girl.
Lana is the oldest of our girls, but never dominant. She is the cleverest in our pack. She is really easily handleable and always ready to work or play. In her appearance she is a correctly built husky with a bit bigger ears than expected, not a show dog. She is tall (56 cm) and strong female and has a very easy and light movement.
Lana left us at the age of 15. She gave us a chance to say goodbye and passed in my arms. She had as nice end as her whole life was. I'm incredibly grateful that I could share with her half of my own life that I remember. She was the best friend and the best partner in crime someone can wish for.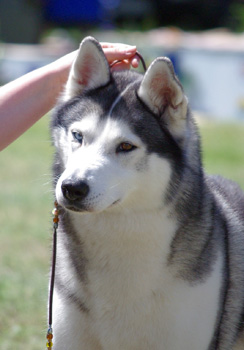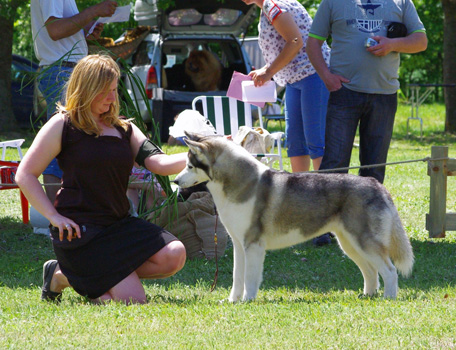 Lana 6 years old
Lana's pedigree:
CH Up'n Running de la Vallee de Morava

CH Innisfree Arizona Ice-T

Palmy Girl De La Vallee De Morava

CH Innisfree's Ice T

Innafree's Chances

CH Lordly Golden Prince Dit Lucky Des Reves De Neige

CH Made of Snow de la Valle de Morava


Iglu Dogs Hudson

CH Tai-Mir of Wolf Gold Cay

CH Teeco's Artic Wind

CH Iglu Dogs Chammy Gold

CH Kontoki's All in Good Time

Amulett Jilka
Lana's show results:
| Show | Class | Judge | Result |
| --- | --- | --- | --- |
| 28.03.2007. CACIB Kanjiza (Srb) | Junior | Mrs. Evica Misic (Srb) | Exc-1, PRM, Junior BOB |
| 06.05.2012. Specialty and Club Show, Apatin (Srb) | Open | Mr. Bratislav Milosevic (Srb) | Exc1, CAC |
| 05.05.2013. II Specialty and Club Show Apatin (Srb) | Open | Mr. Boris Spoljaric (Cro) | Exc1, CAC |
| 08.09.2013. EDF CAC Show Backa Palanka (Srb) | Open | Mr. Dusan Paunovic (Srb) | Exc1, CAC |
| 12.04.2014. CAC Show Kikinda (Srb) | Veteran | Mrs. Stefica Lazic (Srb) | Exc1, Vet.CAC, Veteran BIS |
| 04.05.2014. Panonija Show Apatin (Srb) | Veteran | Mr. Ratibor Cekic (Srb) | Exc1, Vet.CAC, Veteran BIS |
| 12.04.2014. III Specialty Show for V FCI group "Panonija Apatin" (Srb) | Veteran | Mr. Gyorgy Tesics (Hu) | Exc1, Vet.CAC, Veteran BISS |
| 14.05.2017. Panonija Show Apatin, Specialty for the V FCI Group (Srb) | Veteran | Dragana Bujisic Vasiljevic (Srb) | Exc1, Vet.CAC, Veteran BISS |
| | | | |
Eyes: Clear (last check: 22.07.2008.) Hips: HD B 
Working carier: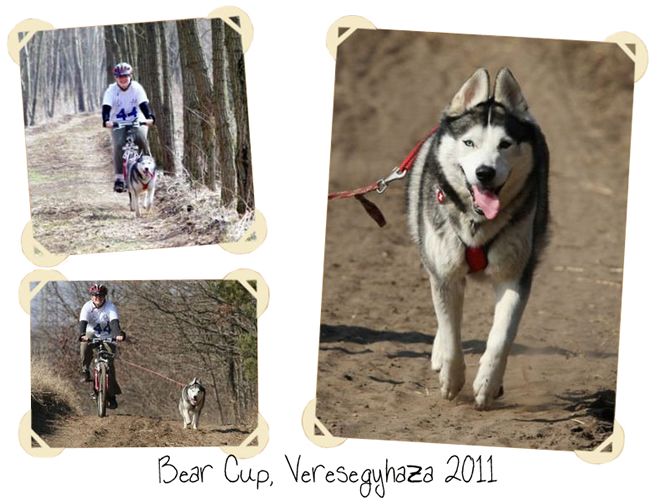 | Race | Category | Result |
| --- | --- | --- |
| 29.09.2007.Dunaharaszti XII. International Sleddog Meeting | Weight-pulling (females) | 1st place (240 kg) |
| 29.09.2007.Dunaharaszti XII. International Sleddog Meeting | Canicross (men) | 4th place with Laszlo |
| 28.09.2008.Dunaharaszti XIII. International Sleddog Meeting | Weight-pulling (females) | 1st place (254 kg) |
| 28.09.2008.Dunaharaszti XIII. International Sleddog Meeting | Canicross (women) | 8th place with Agi |
| 25.09.2009. XIV. International Sleddog Meeting Dunaharaszti | Canicross (men) | 7th place |
| 25.09.2009. XIV. International Sleddog Meeting Dunaharaszti | Weight-pulling (females) | 1st place (242 kg) |
| 14.03.2010. Veresegyháza Medve Kupa / Bear Cup | Bikejöring(1dog) | 4th place with Agi |
| 25-26.09.2010. XV. International Sleddog Meeting Dunaharaszti | Bikejöring(1dog) | 9th place with Agi |
| 12-13.03.2011. Bear Cup Veresegyhaz, Hungary | Bikejöring(1dog) | 5th place with Agi |
| 25-26.02.2012. Tanyakerülő cart race, Őrbottyán (HU) | D1 | 3rd place (Agi with Lana&Pasek) |
| 03.03.2013.International Dryland Sleddog Race,Fruska Gora(Srb) | Bikejöring(1dog) | 6th place with Agi |
| 06.10.2013. Int. Dryland Race Kanjiza (Srb) | Bikejöring(1dog) | 3rd place with Laci |
| 29-30.03.2014. V. Int. Dryland Race Bear Cup (Hu) | Bikejöring(1dog) | 8th place with Agi |
| 20-22.09.2014. Int. Sleddog Meeting Dunaharaszti (HU) | Bikejöring(1dog) | 8th place with Agi |
| 05.10.2014. Int. Dryland Sleddog Race Apatin (Srb) | Bikejöring(1dog) | 3rd place with Agi |
| | | |
Offspring: The 7 days litter - sired by HCH, HGCH. HSCH Tovik's Law and Order
Some photos of our girl:
Lana in the show ring: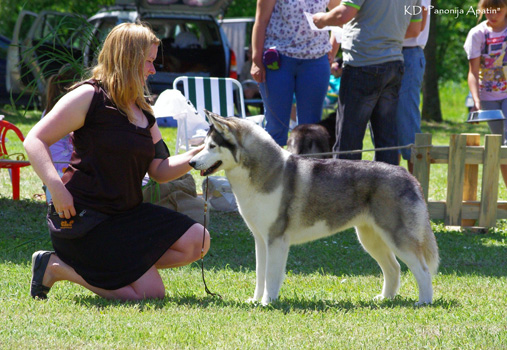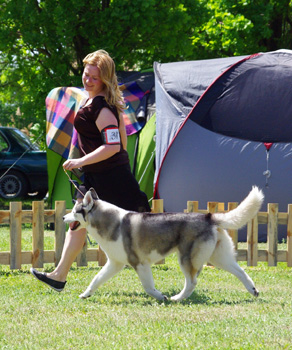 Lana's movemet: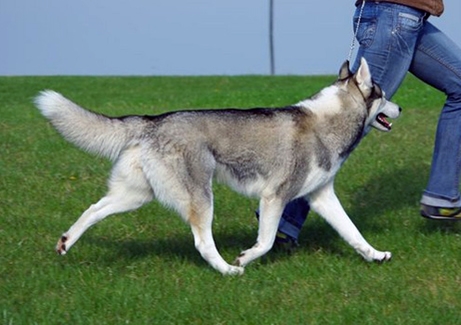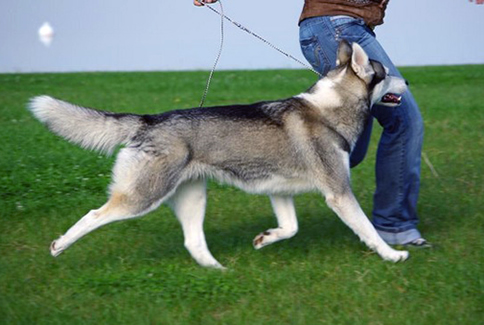 Lana almost 7 years old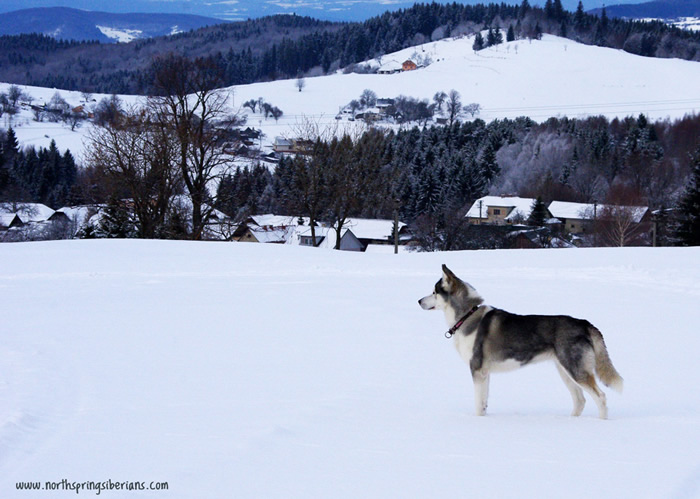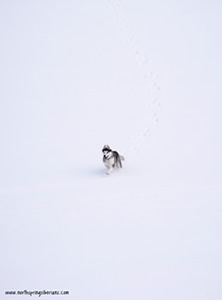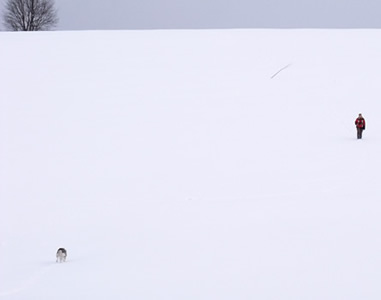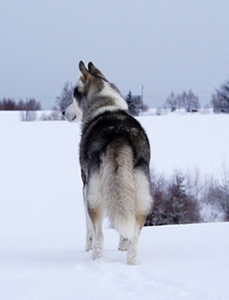 Lana 5,5 years old (fall 2011)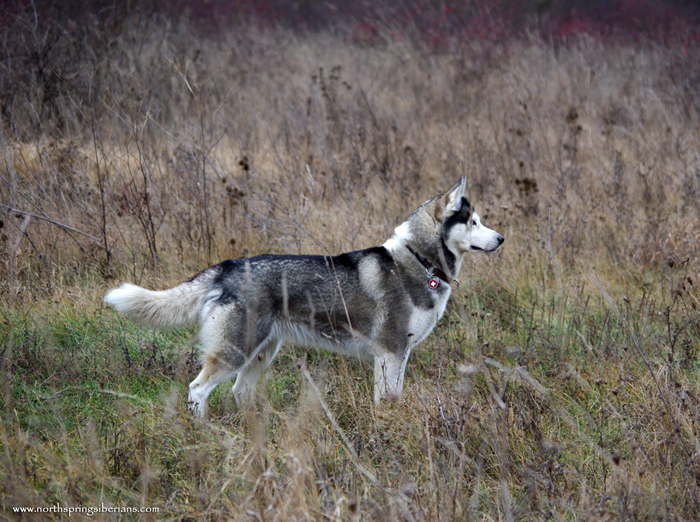 Lana 5 years old (spring 2011):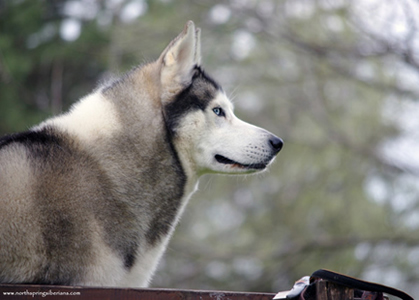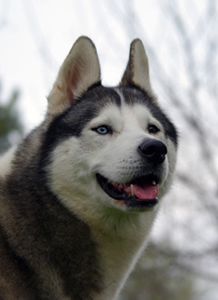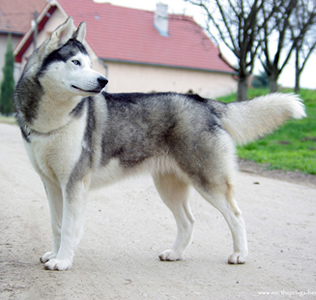 Winter 2010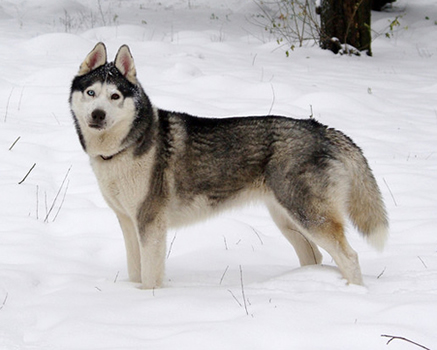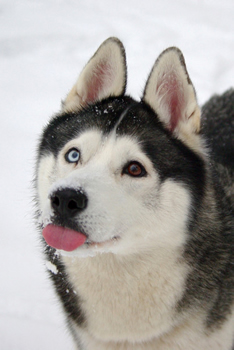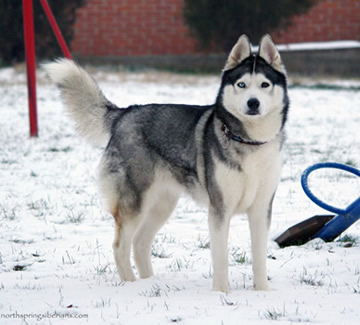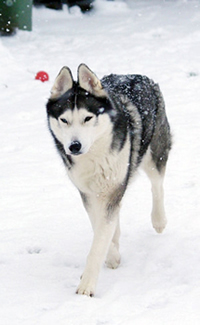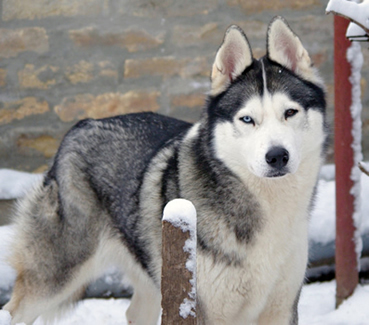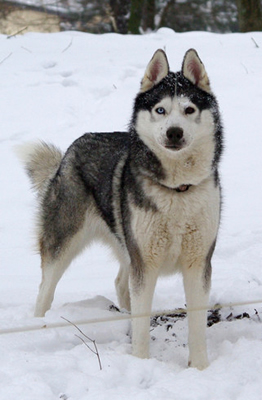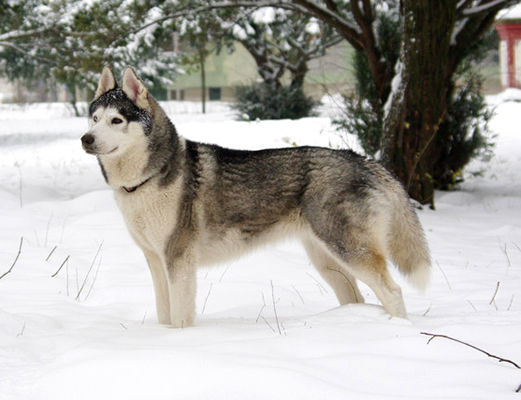 Happy girl (fall 2010):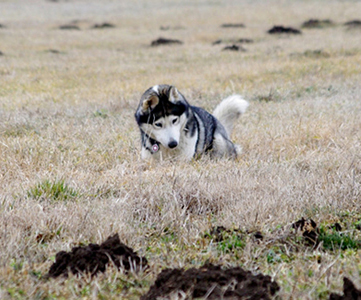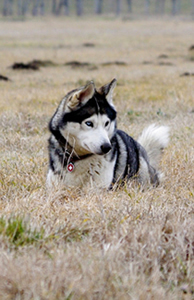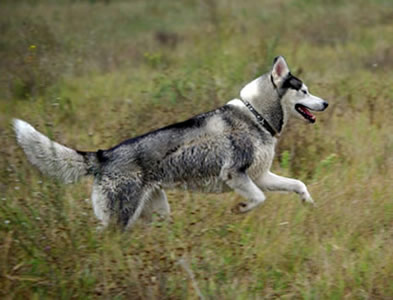 Some of my favorites (mostly from 2009):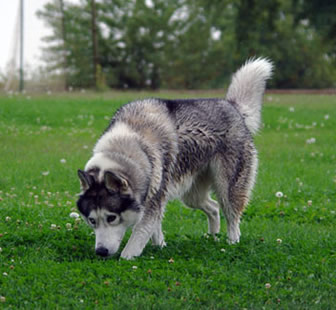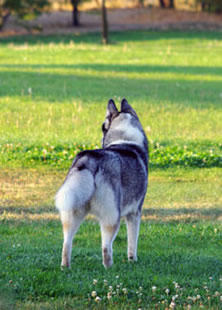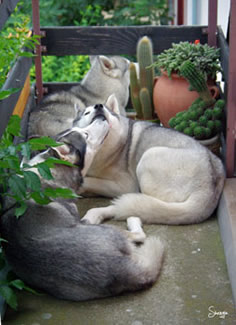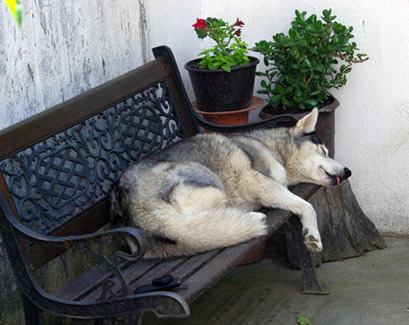 Photos made by Morocz (2008):