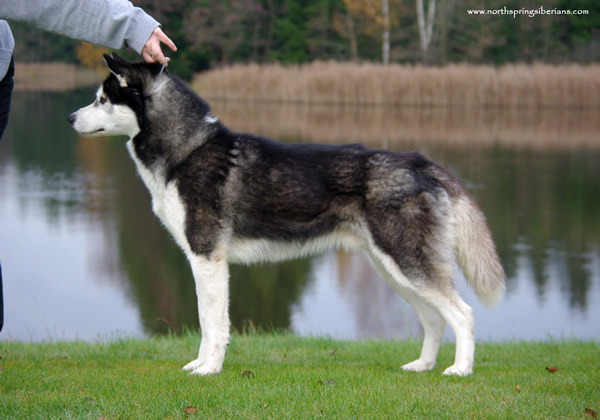 dob: 02.01.2009. Breeder: Northspring , owner: Csizmadia Gábor, Hungary
He was our first born puppy, a big and heavy boy with so strong character. He is a really dominant male, boss in his pack but a good body with the Komondor boy Mende. In his appearance he is a tall, leggy and strong boned male, with very nice movement. His name "Tivo" comes from the Spanish word suspentivo which means snowflake.
With his little owner, Blanka, have an incredibly successful working carrier beside themselves and I'm sure they have a much brighter future in front of them. All of us are proud of this young team!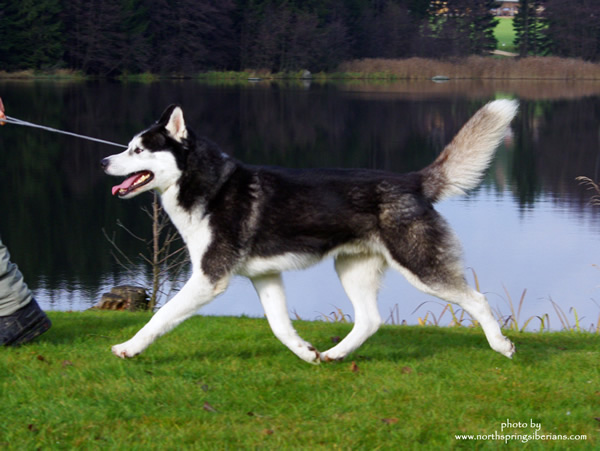 Tivo's pedigree: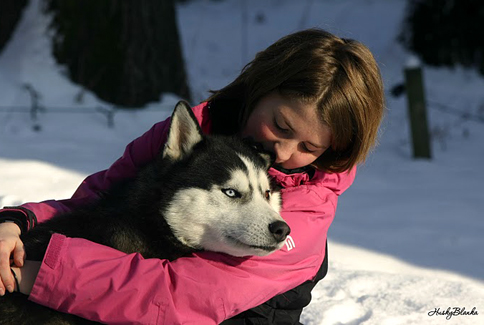 Eyes: clear Hips: HD A
Stands: 60 cm, heavy: 26 kg
Tivo's show results:
| Show | Class | Judge | Result |
| --- | --- | --- | --- |
| 2010.10.16. Komarom CACIB (Hu) | Interm. | Andrew Burt (Nr) | Ecx1, CAC, CACIB |
| 2010.10.17. Komarom CACIB (Hu) | Interm. | Mr. György Tesics (Srb) | Ecx1, CAC, CACIB |
| 2012.03.25. Cegled CAC (Hu) | Open | Mr. Peter Harsanyi (Hu) | Ecx1, CAC |
| 2012.05.13. Salgotarjan CAC (Hu) | Open | Mr. Vladimir Piskay (SK) | Ecx1, CAC, BOB, New Hungarian Champion! |
| 04.05.2014. Panonija Show Apatin (Srb) | Open | Mr. Ratibor Cekic (Srb) | Exc1, CAC |
| 12.04.2014. III Specialty Show for V FCI group "Panonija Apatin" (Srb) | Open | Mr. Gyorgy Tesics (Hu) | Exc1, CAC, Club Winner, BOS |
| 12.10.2014. Backa Palanka CAC (Srb) | Work. | Mr. Zeljko Todorovic (Srb) | Exc-1, CAC |
| 12.10.2014. Specialty for the Vth Group (Srb) | Work. | Mr. Franjo Kovacev (Cro) | Exc-1, CAC, New Serbian Champion! |
| | | | |
Working carier: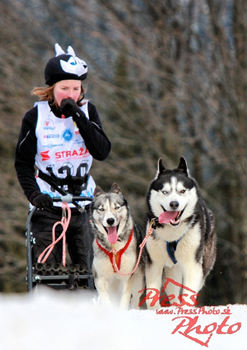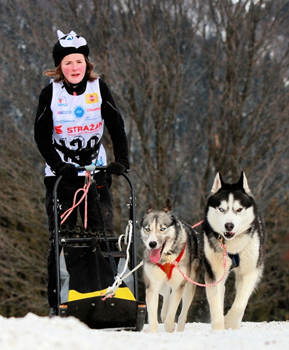 | Race | | Result |
| --- | --- | --- |
| 24-25.09.2009. XIV. International Sleddog Meeting Dunaharaszti | | 3rd place with Blanka |
| 20.12.2009. Domonyvölgy Mc'Delirium Cup | Junior canicross | 1st place with Blanka |
| January 2010. Canicross Race, Vecsés | canicross | 4th place with Blanka |
| February 2010 Canicross Race, Csemő | canicross | 2nd place |
| February 2010 Canicross Race, Csemő | Junior canincross | 1st place with Gabor |
| KutyaFutta (DogRun), Budapest | canicross | 1st place with Blanka |
| Canicross Race, Budapest, Margitsziget | junior canicross | 1st place with Blanka |
| XV. International Sleddog Meeting, Dunaharaszti | junior canicross | 2nd place with Blanka |
| XV. International Sleddog Meeting, Dunaharaszti | junior canicross | 1st place with Gabor |
| XV. International Sleddog Meeting, Dunaharaszti | am. tyre-pulling | 1st place |
| IV. European Championship, Reingers, 2010 | junior canicross | 3rd place with Blanka |
| 02.01.2011. Domonyvölgy Mc'Delirium Cup | sledding (2 dogs) | 3rd place (Tivo, Dina and Blanka) |
| 11-13.02.2011. X World Championship F.I.S.T.C. Donovaly | j. sledding (2 dogs) | 6th place (Tivo, Dina and Blanka) |
| 20.03.2011. Canicross Race Budapest, Hungary | canicross | 3rd place with Blanka |
| 23-25.09.2011. XVI. International Sleddog Meeting Dunaharaszti | canicross (junior) | 1st place with Blanka |
| 23-25.09.2011. XVI. International Sleddog Meeting Dunaharaszti | prof. tyre-pulling | 1st place with Blanka |
| 18-20.11.2011. European Cart Championship Smlednik, SI | junior canicross | 3rd place with Blanka |
| 25-26.02.2012. Tanyakerülő cart race, Őrbottyán (HU) | canicross | 3rd place with Blanka |
| 02-04.11.2012. Int. Dryland race Reingers and Gold Cup (Aut) | D1 | 5th place (Blanka with Tivo and Nina) |
| 03.03.2013.International Dryland Sleddog Race,Fruska Gora(Srb) | canicross women | 1st place with Blanka |
| 20-22.09.2013. XVIII Int. Sleddog Meeting, Dunaharaszti (Hu) | D1 | 4th place (Blanka with Tivo and Nina) |
| 06.10.2013. Int. Dryland Race Kanjiza (Srb) | canicross women | 1st place with Blanka |
| 12-13.10.2013. Int. Dryland Cup Vének (Hu) | D1 | 2nd place (Blanka with Tivo and Nina) |
| 29-30.03.2012. V.Int. Sleddog Race Bear Cup, Veresegyhaza (HU) | D1 | 2nd place (Blanka with Tivo and Nina) |
| 06.04.2014. Int. Dryland Race Kanjiza (Srb) | CCW | 1st place with Blanka |
| 01-02.11.2014. Halloween Cup and Nat.Championship Gyomro (Hu) | Scooter 2dogs | 1st place, National Champions (Blanka with Zenka and Tivo) |
| | | |
Some photos of him :
4 years old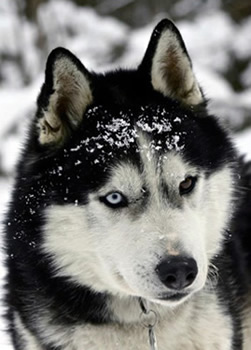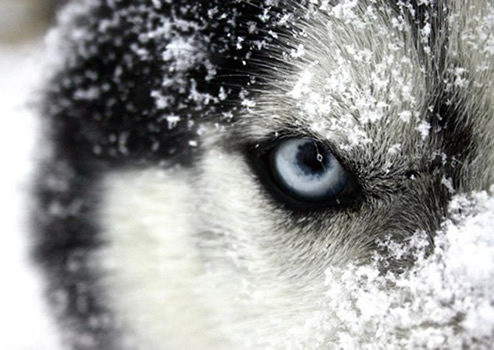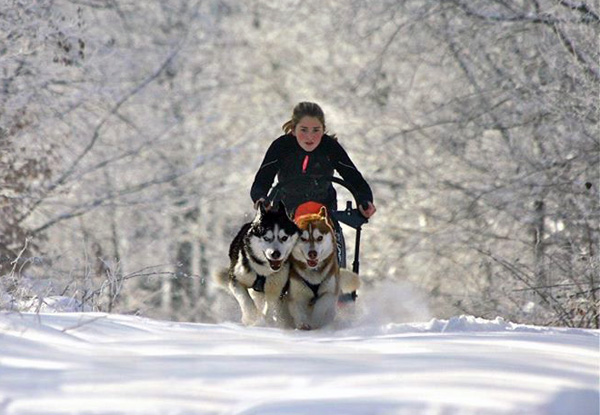 Winter in 2012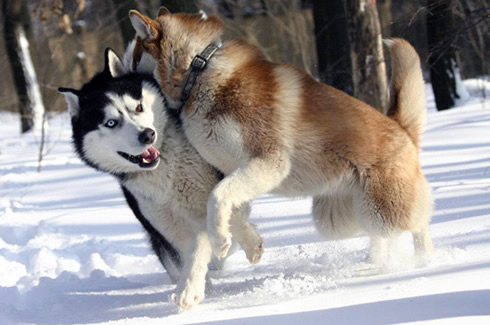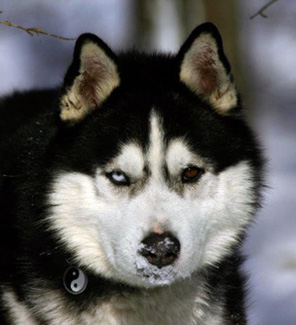 3 years old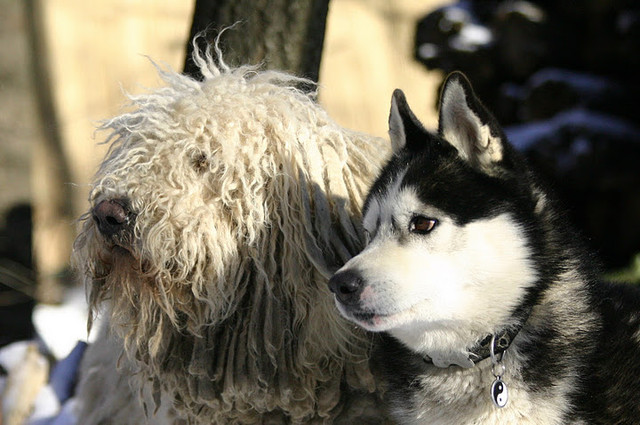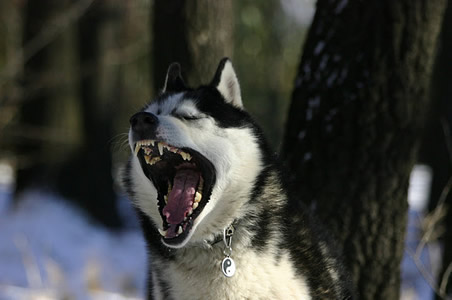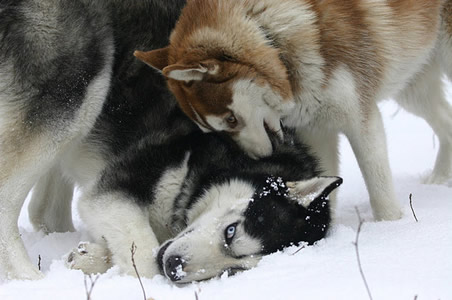 2,5 years old - blowing coat: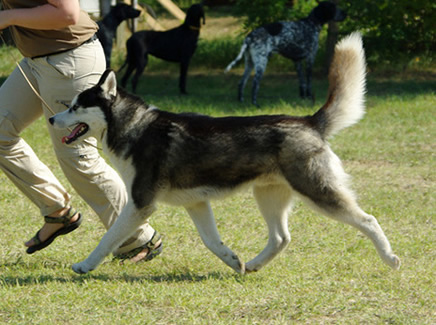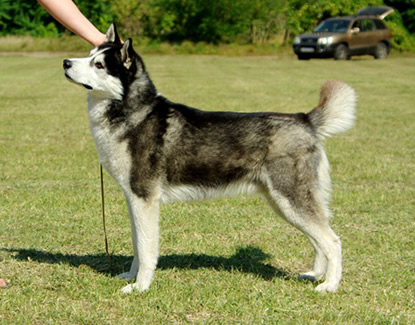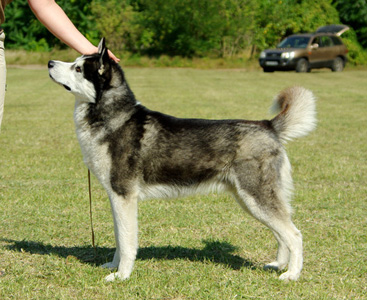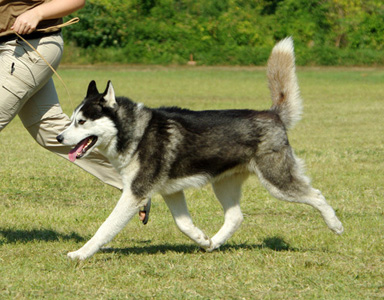 2 years old: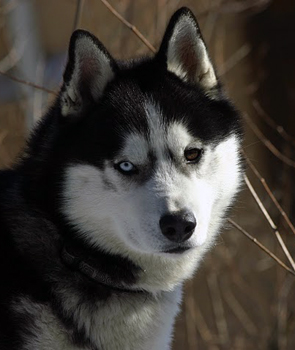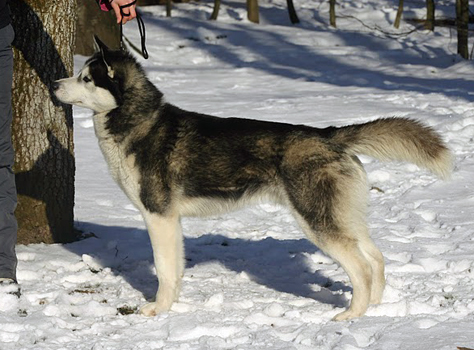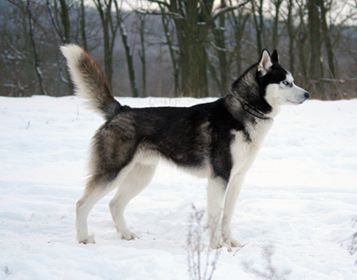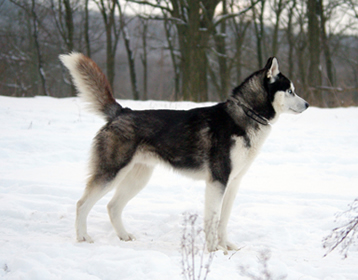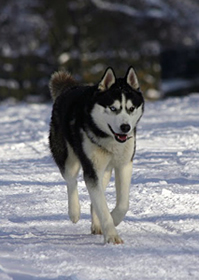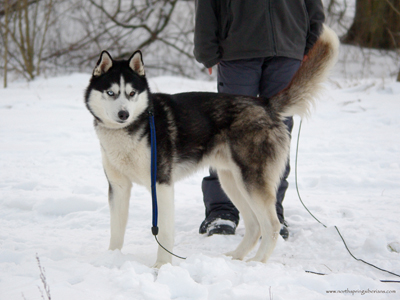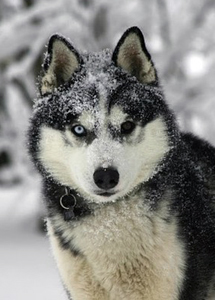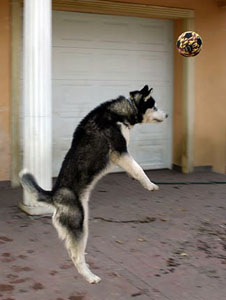 Best friends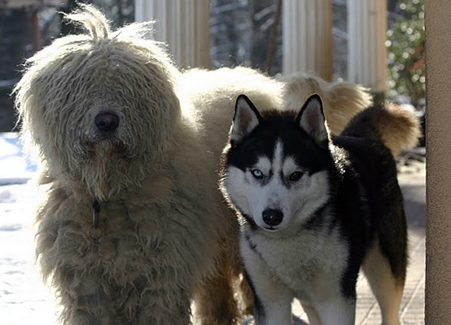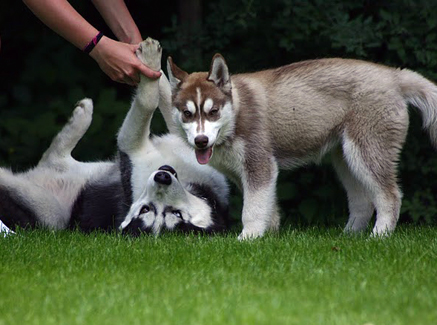 Tivo as a youngster: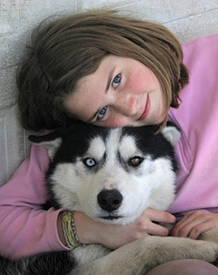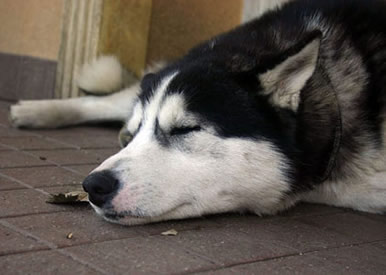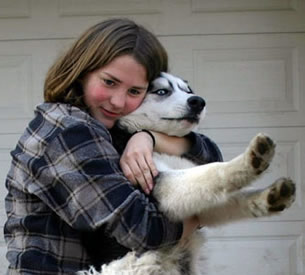 Tivo as a baby: