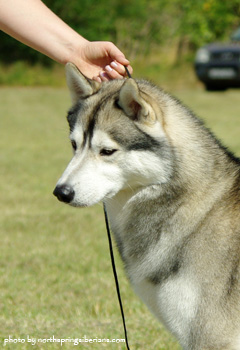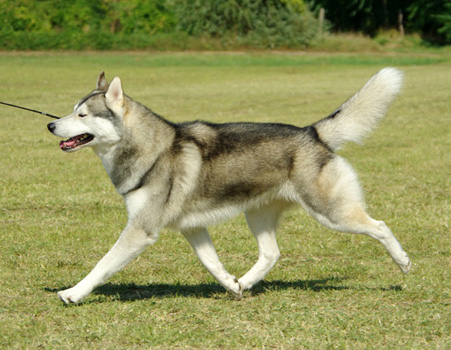 dob: 02.01.2009. Breeder: Northspring , owner: Anett Kalmár, Hungary
Pasek is son of our Lana, he is the most look a like his mum, but has his father's eyes. I will never forget his birth as at the first moment it seemed we will loose him, maybe that is why I'm so much touched to him. He is such a good boy, he is so calm and has nice temperament, not dominant with others. He lives with our good friend Anett and with another boy from us (Slava).
He is our first bred by champion and very important member of our working team. In his appearance he is leggy and light boned male and has very light and nice movement.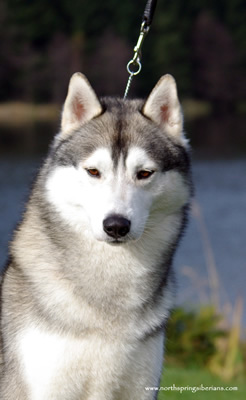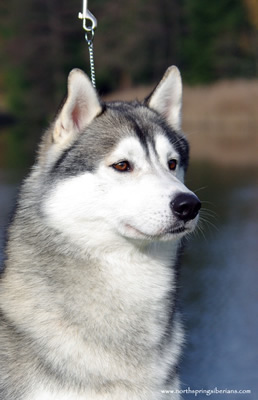 Pasek's pedigree:
Eyes: not checked yet Hips: not checked yet
Stands: 59 cm, Heavy: 25 kg
Pasek's show results: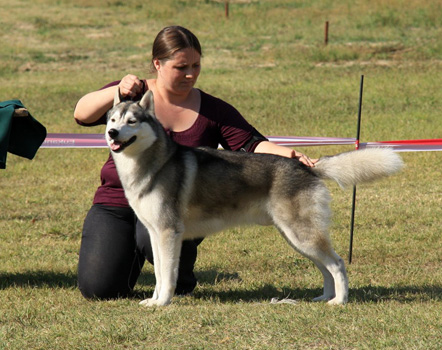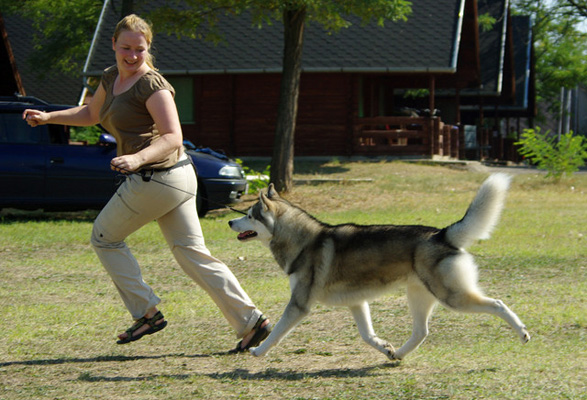 | Show | Class | Judge | Result |
| --- | --- | --- | --- |
| 2009.05.17. Budapest CACIB | Baby | Fred Peddie | VP1, BOB Baby |
| 2009.06.20. Székesfehérvár CACIB | Baby | Harsányi Péter (HU) | VP1, BOB Baby |
| 2009.07.19. Szombathely CACIB | Puppy | Igor Selimovic (SRB) | VP1, BOB Puppy |
| 2009. 08.09. Eszetrgom CAC | Puppy | Gellen Tibor (HU) | VP1, BOB Puppy |
| 2009.08.22. Balassagyarmat CAC | Puppy | Kiss Ibolyai (HU) | VP1, BOB Puppy |
| 2009.09.12. Szeged CACIB | Puppy | Soos Attila (HU) | VP1, BOB Puppy |
| 2009.09.13. Szeged CACIB | Puppy | Jakkel Tamás (HU) | Promising |
| 2009.10.02. Komárom CACIB | Junior | Yolanda Nagler Magal (IS) | Exc1, Hungaria Prima Junior |
| 2009.10.04. Komárom CACIB | Junior | Gellén Tibor (HU) | Exc1, Hungaria Prima Junior |
| 2009.10.18. Szentendre CAC | Junior | P. Szabó Béla (HU) | Exc1, Hungaria Prima Junior - New Hungarian Junior Champion |
| 2009.11.28. Budapest CACIB | Junior | Erdős László (HU) | Excellent 2 |
| 2009.11.28. Budapest Clubshow | Junior | David Bolus (USA) | Excellent 4 |
| 2009.11.29.Budapest Derby CACIB | Junior | Csépai István (HU) | Excellent 2 |
| 2010.02.20.Champion kiállítás 2009 | Junior | KIss Ibolya (HU) | Exc1, HFGY (BOB) Siberian Husky Champion of the Year 2009 |
| 2010.03.28. Kanjiza CAC | Junior | Evica Misic (SRB) | Excellent 3 |
| 2010.04.25 Cegléd CAC | Intermediate | Csépai István (HU) | Exc1, CAC |
| 2010.05.09. Salgótarján CAC | Intermediate | Dr. Faluhelyi Magdolna (HU) | very good |
| 2010.08.28. Debrecen CACIB | Intermediate | Karlo Bala (SRB) | Exc1, CAC |
| 2010.10.03. Szentes CAC | Intermediate | Csépai István (HU) | Exc1, CAC |
| 2010.10.16. Komárom CACIB | Intermediate | Andrew Burt (NR) | Exc2, R.CAC |
| 2010.11.19 Zagreb Klubkiállítás | Intermediate | Pierluigi Buratti (I) | Excellent 3 |
| 2010.11.27. Budapest CACIB | Intermediate | George Kostopoulos (GR) | Very Good |
| 2010.11.27. Budapest Klubkiállítás | Open | E. Biwin (USA) | Excellent 3 |
| 2010.11.28. Budapest Derby CACIB | Intermediate | Martha Heine (GE) | Exc2, R.CAC |
| 10.04.2011.Békéscsaba CAC (Hungary) | Open | István Csépai (HU) | Exc1, CAC |
| 01.05.2011.Orosháza CAC (Hungary) | Open | Carlo Balai (SRB) | Exc1, CAC |
| 26.06.2011.Szigetvár CAC (Hungary) | Open | Tibor Gellén | Exc2, R.CAC |
| 11.09.2011.Hodmezovasarhely CACIB(HU) | Open | Jasper Andersson (S) | Exc1, CAC - New Hungarian Champion! |
| 24.09.2011.Club Show Dunaharaszti(HU) | Open | György Tesics (HU) | Exc2, R.CAC |
| 26.05.2012.Specialty Show Komarom (HU) | Work. | Nancy Russell (USA) | Exc1, CAC, Working Dog Best in Show 3rd place and New Show Champion of Hungary |
| 08.09.2012.Szekesfehervar CACIB (HU) | Work. | Laszlo Erdos (Hu) | Exc1, CAC, CACIB, BOS |
| 09.09.2012.Szekesfehervar CACIB (HU) | Work. | Tibor Gellen (Hu) | Exc1, CAC, CACIB, BOS |
| 20.10.2012.Komarom Clubshow (HU) | Work. | Peter Harsanyi (Hu) | Exc1, CAC, Working Dog Best in Show 3rd |
| | | | |
Working carier: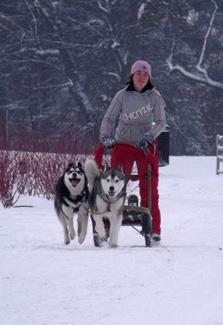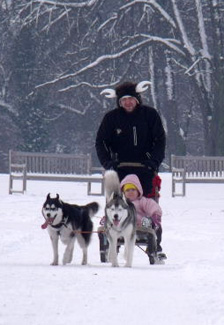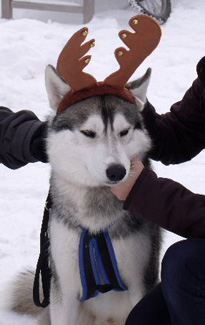 Race

Result

25-26.09.2010. XV. International Sleddog Meeting Dunaharaszti

canicross(1dog)

4th place both days (Pasek and Adam)

02.01.2011. Mc'Delirium Cup, Domonyvölgy

1st place (Elinor, Pasek and Emese)

12-13.03.2011. Bear Cup Veresegyhaz, Hungary

4th place both days (Pasek and

Emese)

23-25.09.2011. XVI. International Sleddog Meeting Dunaharaszti

C1

3rd place (Laci and Ed, Pasek, Zsenya, Ita)

29-30.10.2011. I. International Sleddog Race Vének

C1

1st place (Laci and Ed, Quinny, Pasek, Zenka)

29-30.10.2011. I. International Sleddog Race Vének

C

2nd place (Laci and Ed, Quinny, Pasek, Zenka)

03-04.11.2011. Gyömrő Cup and National Championship (HU)

C1

2nd place (Laci with Ed, Quinny, Zenka and Pasek)

31.12.2011. Mc'Delirium training, Domonyvölgy (HU)

C

1st place (Laci with Ed, Quinny and Pasek)

21-22.01.2012. Visegrad Cup, Galyatető (HU)

C1

3rd place (Laci with Ed, Quinny, Pasek and Zenka)

25-26.02.2012. Tanyakerülő cart race, Őrbottyán (HU)

D1

3rd place (Agii with Lana,Pasek)

17-18.03.2012. Bear Cup, Veresegyhaza (HU)

C1

1st place (Laci with Ed, Quinny, Pasek and Zenka)

Pasek passed his working exam!

21-23.09.2012. XVII Int. Sleddog Meeting, Dunaharaszti (HU)

C1

3rd place (Laci with Ed, Quinny, Pasek and Slava)

13-14.10.2012. II Int. Cart race and Nat.Champ,Venek (HU)

C1

2nd place (Laci with Ed, Quinny, Pasek and Slava)

02-04.11.2012. Int. Dryland race Reingers and Gold Cup (Aut)

C1

3rd place (Laci with Ed, Quinny, Pasek and Slava)

03.03.2013. International Dryland Sleddog Race, Fruska Gora (Srb)

B1

1st place (Laci with Ed, Quinny, Zsezse, Pasek and Slava)

13-14.04.2013. International Dryland Sleddog Race Veresegyhaza, Bear Cup (Hu)

B1

2nd place (Laci with Ed, Quinny, Sookie, Zsezse, Pasek and Slava)

12-13.10.2013. Int. Dryland Cup Vének (Hu)

BJ men

5th place with Laci

03.11.2013. MCSE Vadaszmagazin Cup Babatpuszta (Hu)

BJ2 (Open)

3rd place (Laci with Pasek & Slava)

29-30.03.2012. V.Int. Sleddog Race Bear Cup, Veresegyhaza (HU)

B1

4th place (Laci with Ed, Sookie, Quinny, Zsezse, Pasek and Slava) 1

06.04.2014. Int. Dryland Race Kanjiza (Srb)

B1

1st place (Laci with Ed, Sookie, Quinny, Zsezse, Pasek and Slava) 1

20-22.09.2014. Int. Sleddog Meeting Dunaharaszti (HU)

D1

2nd place (Laci with Quinny and Pasek)

05.10.2014. Int. Dryland Sleddog Race Apatin (Srb)

D1

1st place (Laci with Zsezse and Pasek)
Some photos of him :
Pasek 4 years old: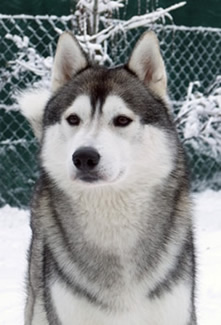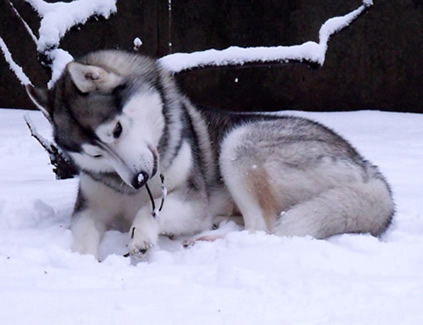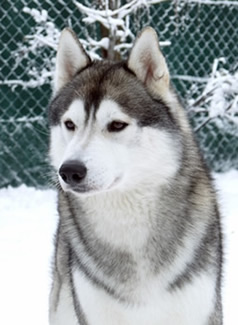 Pasek 3 years old: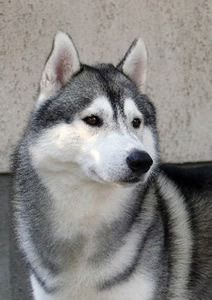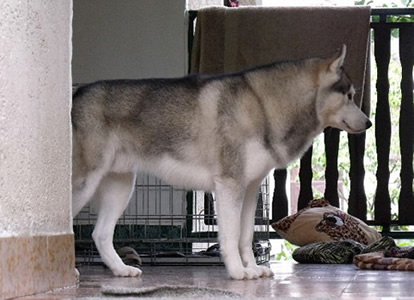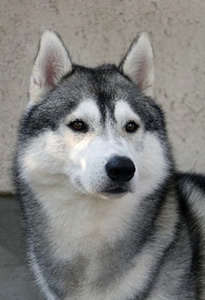 2 years old: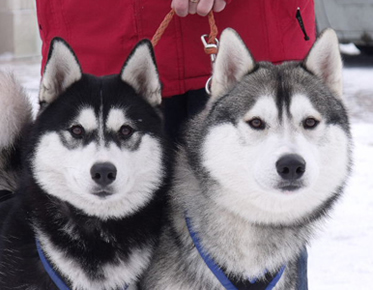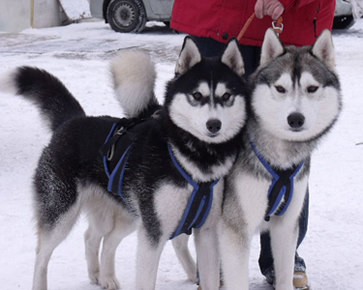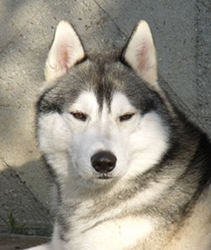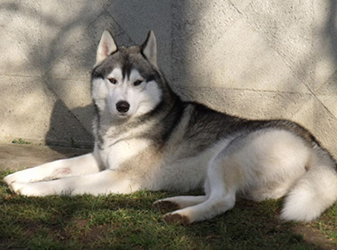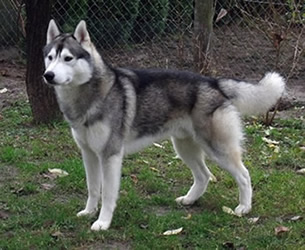 1 year old: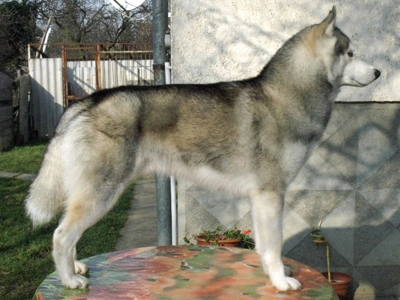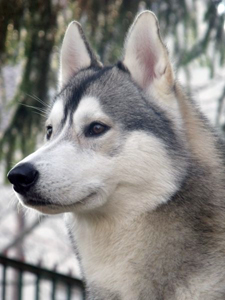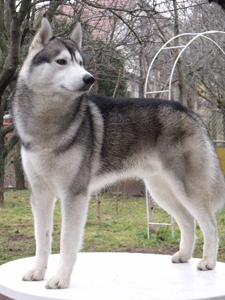 As a youngster: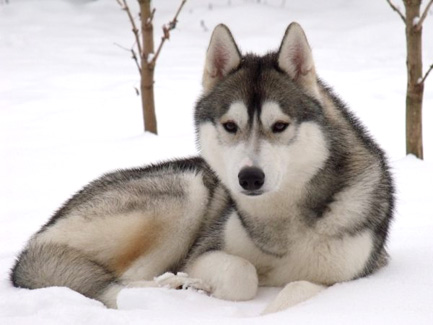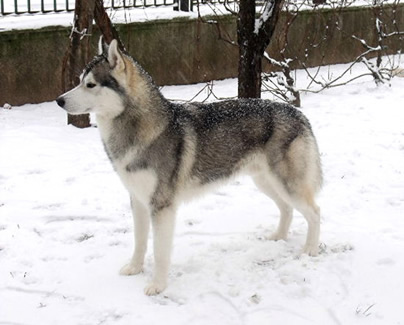 Pasek as a puppy: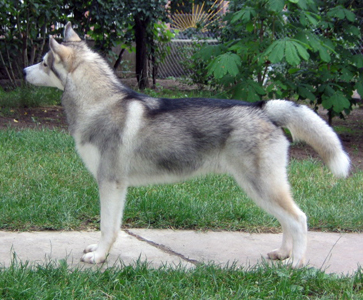 Pasek as a baby: