Northspring's Silver Arrow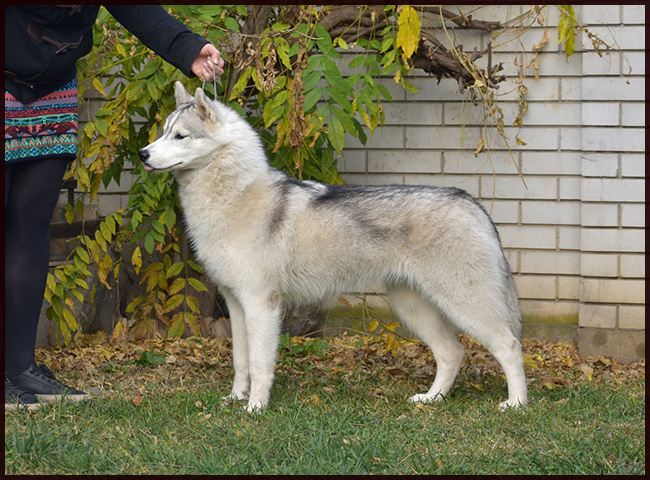 07.04.2020-20.01.2021. Breeder: Northspring Kennels, owner: Northspring Kennels (she was 9 months old on the photo)
Tara was born on 4th of April in 2020. She was born in a COVID crises and it was not only a crises because of the pandemia, but also I had to make a decision if I stop breeding or I continue. We have Iva who was already almost 5 years old, a perfect female who represented the type and style I love in huskies and there was a male far far away who got my attention on the day when I saw him for the first time. The plan to mate Alex and Iva was in my head since I realized Iva's quality, but there was always a reason to delay the litter. This was the last moment and we went for it. Tara was born as 5th puppy in the litter, we had 4 girls and 1 boy, so after years I finally had a chance to choose from the girls but in reality I had no. There was from the first moment a special bond between us. I tried to look at the others as well but my eye always stoped on her. She was sweet and tender and very communicative. She always climbed into my lap, always leid next to me and listen to me. She was really clever, learnt all the basic things in the blink of an eye so I had no choice, she stayed with me and was my shadow in the coming 10 months. I loved her in the deepest way as a human can love a dog. She knew it, I know she knew it. She ment to stay with me much longer, she ment to come with me everywhere I go, I meant to show her the world and show her to the world. This all was stolen from us. Tara left us after a short but rapid sickness, she was biten by a tick and after 2,5 weeks, 5 days after the first symptom despite all the care on the best clinic her heart stoped. She left us and took a piece of our heart with her. I only hope that once when my time comes she will be there waiting for me, and I promise we will be each others shadows.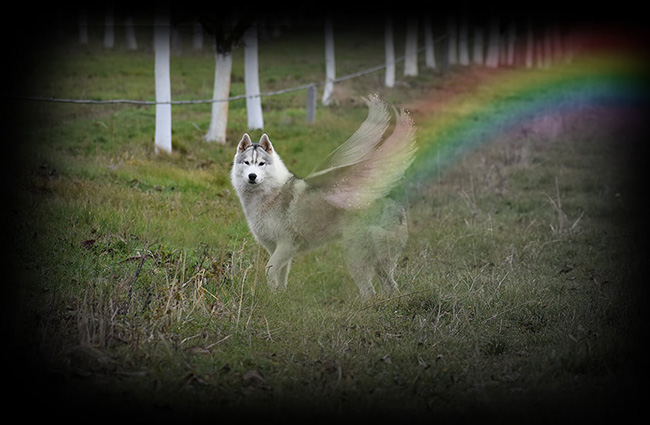 We had no chance to show Tara due to COVID 19 restrcitions.
We had no chance to race with Tara due to her age and COVID 19 restrictions.